Diwali Festival is the most important festival to indians and across the india each and every indian is celebrating it. India is a diversified country with different of cultures and custom, and accordingly their traditions and customs also change. almost all states and community is having big festival which is totally unknown to other state. However Diwali is celebrated to north south and east to west, by almost all religions of india.
Diwali is Considered as the festival of celebration of Victory of lord rama over Demon king Ravana. The legend says that Lord Rama defeated demon king Ravana in rama-ravana war, and he was returning to Ayodya. The people of Ayodya was rejoiced with the news and and started distributing sweets and wishes to express their happiness. In night they illuninated thousands of lamps to proclaim the victory of Lord Ram. Afterwards they started celebrating the day with sweet distributions, Diwali wishes and illuminating lamps
Diwali Card Messages
Diwali is the festival of light
I am sending this Diwali card
To you with special Wishes
Happy Diwali to you
Diwali is the festival
to celebrate the victory of light
May your life is also fill with light
Happy Diwal
As you celebrate the diwali
Please note that My wishes
are there with you for a
safe and happy Diwali
May your life also become
A festival of Light
Happy Diwali





Diwali is the festival
to celebrate the victoryof light.
May you also able to be
defeat the darkness of your life
Diwali is the promise of the God
That he will come to protect us
Let us celebrate the promise
with sweets and crackers
Let us invite the divine powers
with Beautiful Diwali Rangoli
Happy Diwali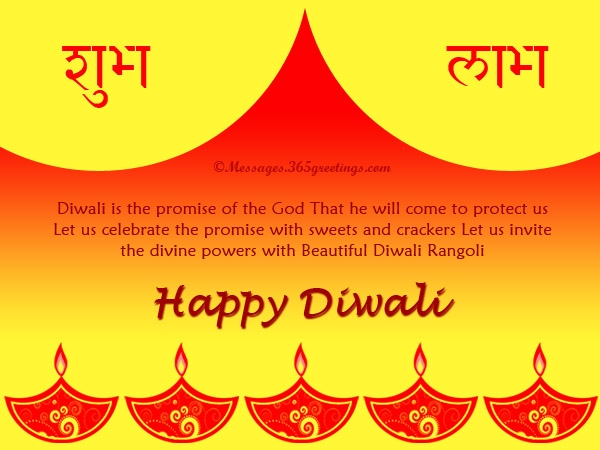 When me will fall in despair
And evils are rejoicing with success
Diwali Will come in with millions of Lamps
will perish Evils and Lift us from Darkness
with hope, confidence and Prosperity
So let us Celebrate Diwali
Diwali Messages for Facebook and Email
May be you want send Diwali Greetings in email or you want just post your messages in facebook. Then these messages Can hel you



Light your lamp for brighter tomorrow. Burst those firecrackers to drive away failure and sorrow. Make Rangolis for a colorful and vibrant life. And hope that your year will be fun-filled and bright.
That time of the year is here!
You can see people celebrate with zeal.
Town is filled with colorful ornaments,
and homes are lighted with Diyas.
Yes, it's Diwali!
Happy Diwali Festival to all!
You serve as Diyas to my life… You brighten it,
you illuminate it, you drive away fears and loneliness.
For that, I thank you.
And I wish you a Happy Deepavali!





Wishing you a Happy Diwali.
May you and your family have a joyous and beautiful family.





May your family be blessed with a year that is joyous, peaceful,
and prosperous.
Happy Deepavali to you!





May you be filled with contentment and happiness this Diwali Festival.
Have fun and enjoy!





It's festival of light! And just like Diyas,
I wish to have a bright and illuminating life.
Lots of love to you this Diwali!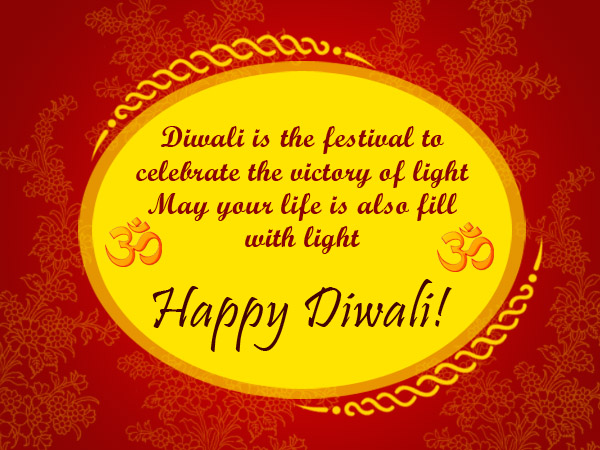 This Diwali, I'm wishing you to find what truly makes you happy.
May the bright light of Diyas enlighten you.
Happy Deepavali!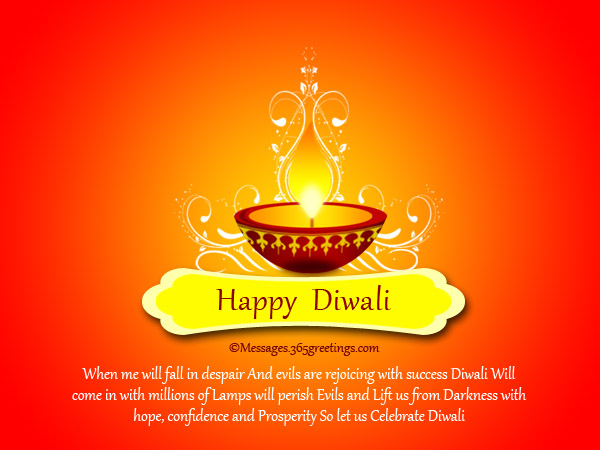 May God Lakshmi guide you in your way and bless you with beauty and wealth in life.
Happy Diwali.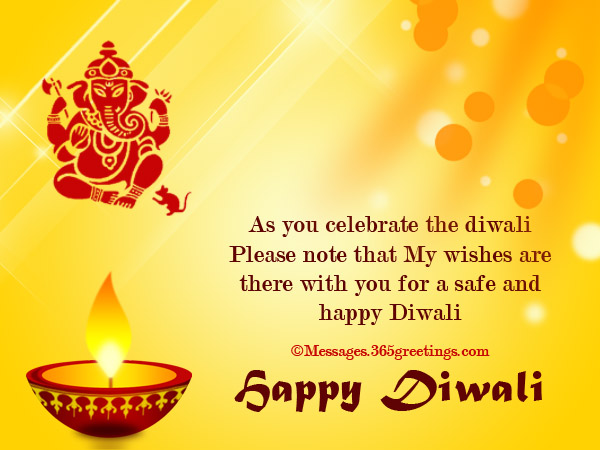 Let's celebrate this holy festival together.
We may be miles apart,
but my heart and soul will be celebrating with you.
Missing you this Diwali.





You're the best friend I've ever had,
And I wish you nothing but the best.
May Lord Rama bless you with the best things in life.
Happy Diwali.





May the light of Diwali brighten each day of your life.
I'm wishing you to have a fulfilling and blissful life.
Happy Diwali!