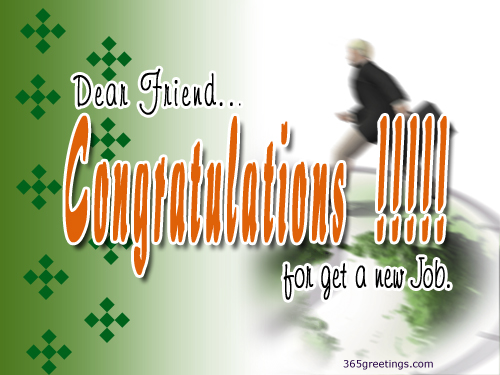 Wish your friend or family member a good luck for a new job with these good luck messages and wishes. These messages of good luck will surely help them boost their confidence and inspire them to get through the day of the new job. You can combine good luck wishes and some words of wisdom or inspirational messages to make it even more motivating.
Wishing you all the best in life.
May you achieve your goals and good luck to your new job!
Keep your heads up!
I know you can do it.
Just focus and never lose hope.
You will surely achieve your goals.
Good luck, pal!
Talented, determined, strong-minded.
Qualities of successful people.
And you have it as well so I know you can be successful too.
Good luck!
Happy to know that You have got a New Job.
Really great news  .
Good luck!
Really amazed to know that you have a new job.
My heartfelt Congratulations for that.
Enjoy the new job and grow.
Good luck!
What a great news.
Wishing you all the best for a rewarding Career.
Good luck!
Working with you was bliss.
I'm hoping that you find success with your new job.
Good luck!
May you find satisfaction, success and contentment with your new job.
Good luck, friend!
You've done great in your previous work.
So I know you will surely do better in this new job.
Good luck!
Now that you go to the greener pastures, enjoy it and make the best out of it!
Good luck!