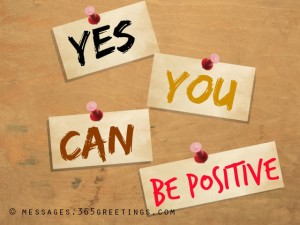 Inspirational messages play a very important role in one's life. These messages constantly remind us the importance of being determined towards our goals. Inspirational messages can encourage people through all the ups and downs of life.
You can send these inspirational messages to your near and dear ones in order inspire them towards a better life. These messages will surely make them feel good and encouraged. You can find all types of beautiful and inspiring messages here.
Daily Inspirational Messages
These are the best daily inspirational messages that are essential for a beautiful start of the day. If someone is feeling blue, send these messages to them to make them feel good and inspired.
In this bright new day,
I wish you spread the wings of your dreams,
And fly away to world of success,
Where you can achieve whatever you desire,
And whatever you deserve!!
* * * * * * * * * *
Every time you pray,
Always make a wish that,
God gives you what you deserve,
And not what you desire!
You know why?
Because your desire may be few,
But you deserve a lot more than your desires!
* * * * * * * * * * *
Learn to free yourself from all the worries,
See the positive side of the moment,
Walk with confidence and dignity,
And no one can stop you from being successful!!
Inspirational Text Messages
There are some really wonderful inspirational text messages which can help people in moving ahead with confidence and which provide strength to them. Help your near and dear ones to feel content and strong by sending these beautiful inspirational text messages to them.
Each one of us has different abilities,
It is just that we are not able to identify it.
Your abilities are really high,
Don't let it go in vain.
Search within yourself,
And you will get the answers.
* * * * * * * * * *
Do put efforts in making a person smile, which hardly cares for you!
Instead pass a beautiful smile,
to an old person on the road or a kid walking by.
This smile of yours will surely,
Make them feel happy!
* * * * * * * * * *
In mirror, we see the reflection of our looks,
But in the eyes, we see the reflection of our heart.
Make sure your heart is pure…
As your eyes, they can reveal everything within your heart.
Short Inspirational Messages
It is always said that the shorter your message is, the easier it is to understand. On this note, here are some short inspirational messages (short inspirational one-liners) which are easy to understand and great to follow.
Exercise of the day: Inhale Love, Exhale Hatred.
* * * * * * * * * *
Without struggle and hard work, you can't see success.
* * * * * * * * * *
It's not about the tears you shed,
But it is about the smiles you spread.
Inspirational Messages for Students:
Inspiring a student is always a good thing. For, these students are the future. Send these inspiring messages to the students and help them in working hard, applying full effort and achieving success.
Nothing is impossible to achieve,
If you have spark in your heart,
And desire of being successful.
* * * * * * * * * *
Discipline and hard work are very important for success.
Live a disciplined life and work hard,
And no one will be able to stop you form being successful.
* * * * * * * * * *
Feel proud in being a student,
For no one, but a student gets an opportunity,
To learn new things every day!
Religious Inspirational Messages:
God is omnipresent. He always guides and protects us from all the difficulties. Help people realize this fact by sending these wonderful religious inspirational messages to them. These messages can encourage us, uplift our spirits and provide a long-lasting strength to us.
We might not see him,
But he is always there for us.
Let go all your worries,
And move ahead with a new strength,
For there is always someone,
who is keeping an eye on us from the heaven above.
* * * * * * * * * *
A little prayer full of faith,
Can save us from the blue
This can make us feel great,
And improve the life's view!
* * * * * * * * * *
All it takes is the few moments of yours and
Few words full of faith,
To overcome the darkness of life.
Inspirational Messages for Women:
A woman is a mother, sister, wife, aunt, friend, girlfriend, etc. There are endless roles that a women plays in her journey of life. It is very important that we provide strength and encouragement to her so that she never feels that she is alone. These inspirational messages for women can surely encourage and inspire those special women in your life.
You are a true source of inspiration for the world.
You are a woman.
No one can play the roles of life, so efficiently like you do.
We salute you, Women!
* * * * * * * * * *
A Chinese proverb states that a woman holds up half of the sky.
And I totally agree with this.
* * * * * * * * * *
You are beautiful,
You are helpful,
You are lovable,
You are hard-working,
You are caring,
You are selfless,
You are a woman!
Inspirational Messages About Life:
Life is really a tough journey which is full of ups and downs. Everyone needs a little bit of inspiration and encouragement in order to move ahead. Here are the inspirational messages about life, which you can send to anyone around you, who is in need of encouragement and strength.
Revenge is sign of weakness,
Forgiveness is a sign of strength,
And ignorance is a sign of intelligence!
* * * * * * * * * *
Learn from a football.
Because of some really great kicks,
It reaches its goal.
Difficulties and failures are like these kicks,
They help us in reaching our goals.
* * * * * * * * * *
Never worry about the decisions in your life.
If your decision is correct,
It shall increase your confidence.
If your decision is wrong,
It shall increase your experience.
Inspirational Messages for Friends:
Friendship is a beautiful relationship. It is a selfless relation which believes in giving. But there comes a time, when a friend of yours starts to feel blue and all you can do is to inspire him or her. Here are some inspirational messages for your friends, which can help you in bringing back their smile and making them feel inspired and encouraged.
A fallen flower can never climb back to its branch.
Similarly, moments by gone can never come back.
So, smile and forget about the past,
And think about the future.
* * * * * * * * * *
Don't fly like a paper-plane,
For, it flies because of its luck and someone else's efforts,
Instead fly like a bird,
For, it flies because of its strength and efforts.
* * * * * * * * * *
It is your smile that can help in spreading out happiness all around.
So, never ever leave smiling!
Inspirational Messages for Teachers:
A teacher is above all. They help us in learning new things in life. At certain times, even our teachers need a dose of inspiration. After-all it is good to praise the efforts of your teachers and make them feel inspired and encouraged. Here are the inspirational messages for teachers that will surely make them feel inspired and happy.
You are not just my teacher,
but you are a true source of inspiration to me.
Your words of wisdom and motivation,
will always be treasured in my heart.
* * * * * * * * * *
When I was lost,
You became the guide!
When I was in dark,
You became the light!
I am so blessed to have,
A teacher like you in my life!
* * * * * * * * * *
It is your teachings and lessons,
That has helped me,
in fighting with the harsh realities of life and success!
I am really thankful to you,
For being with me and guiding me,
through all the ups and downs.
Christian Inspirational Messages:
Read and share these Christian inspirational messages that will help you in uplifting your soul and making you feel blessed.
Jesus is always there to help and protect us,
From all the ripples that are created by life.
At the dark times of your life,
Just close your eyes and remember Jesus!
* * * * * * * * * *
Have faith in your deeds,
Have courage to accept your failures,
Have trust in God!
And believe me, nothing can go wrong!
* * * * * * * * * *
Christianity is not just a religion,
But it is a believe,
A faith and a feeling,
That binds people together
And make them feel good!
Hope you are already feeling inspired and encouraged by reading these lovely inspirational messages. Feel free to make others feel inspired and encouraged by sending these beautiful messages to them. Don't forget to share what you felt after reading these messages and which was your favorite message amongst all.