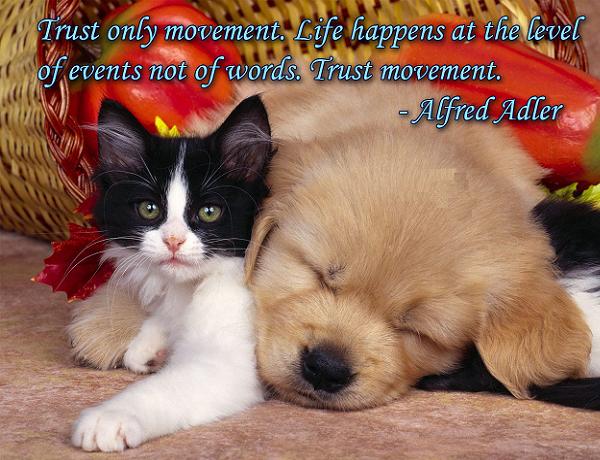 "Believe everything but trust nothing"!!!!!!!!!!!!! Confused sentence. What can we do with this? Where I can trust, whom I can trust? What we need to sense about trust. All we need to know about great quotes.
Trust with wrong sense can be harmful for you. And sometime we trust with sense but result become bad. So, we need to learn about what was the thinking about trust great people of past.  We need to know there direction on this.
Here I have a big collection for you of quotes on trust. This collection is for you completely free which you can use anywhere you want. You can help your desire one by sending a message with respective quote for a respective situation. You lean from here and make these as your wall post on facebook, and twit with these.
"I'm not upset that you lied to me, I'm upset that from now on I can't believe you."
― Friedrich Nietzsche
"All the world is made of faith, and trust, and pixie dust."
― J.M. Barrie, Peter Pan
"I do not trust people who don't love themselves and yet tell me, 'I love you.' There is an African saying which is: Be careful when a naked person offers you a shirt."
― Maya Angelou
"Trust is like a mirror, you can fix it if it's broken, but you can still see the crack in that mother fucker's reflection."
― Lady Gaga
"Ginny!" said Mr. Weasley, flabbergasted. "Haven't I taught you anything? What have I always told you? Never trust anything that can think for itself if you can't see where it keeps its brain?"
― J.K. Rowling, Harry Potter and the Chamber of Secrets
"The best way to find out if you can trust somebody is to trust them."
― Ernest Hemingway
"Never be afraid to trust an unknown future to a known God."
― Corrie ten Boom
"The beginning of love is the will to let those we love be perfectly themselves, the resolution not to twist them to fit our own image. If in loving them we do not love what they are, but only their potential likeness to ourselves, then we do not love them: we only love the reflection of ourselves we find in them"
― Thomas Merton, No Man Is an Island
"Have enough courage to trust love one more time and always one more time."
― Maya Angelou
"You see, you closed your eyes. That was the difference. Sometimes you cannot believe what you see, you have to believe what you feel. And if you are ever going to have other people trust you, you must feel that you can trust them, too–even when you're in the dark. Even when you're falling."
― Mitch Albom, Tuesdays With Morrie
"Friendship- my definition- is built on two things. Respect and trust. Both elements have to be there. And it has to be mutual. You can have respect for someone, but if you don't have trust, the friendship will crumble."
― Stieg Larsson, The Girl with the Dragon Tattoo
"Laugh, even when you feel too sick or too worn out or tired.
Smile, even when you're trying not to cry and the tears are blurring your vision.
Sing, even when people stare at you and tell you your voice is crappy.
Trust, even when your heart begs you not to.
Twirl, even when your mind makes no sense of what you see.
Frolick, even when you are made fun of. Kiss, even when others are watching. Sleep, even when you're afraid of what the dreams might bring.
Run, even when it feels like you can't run any more.
And, always, remember, even when the memories pinch your heart. Because the pain of all your experience is what makes you the person you are now. And without your experience—you are an empty page, a blank notebook, a missing lyric. What makes you brave is your willingness to live through your terrible life and hold your head up high the next day. So don't live life in fear. Because you are stronger now, after all the crap has happened, than you ever were back before it started."
― Alysha Speer
"For me, trees have always been the most penetrating preachers. I revere them when they live in tribes and families, in forests and groves. And even more I revere them when they stand alone. They are like lonely persons. Not like hermits who have stolen away out of some weakness, but like great, solitary men, like Beethoven and Nietzsche. In their highest boughs the world rustles, their roots rest in infinity; but they do not lose themselves there, they struggle with all the force of their lives for one thing only: to fulfil themselves according to their own laws, to build up their own form, to represent themselves. Nothing is holier, nothing is more exemplary than a beautiful, strong tree. When a tree is cut down and reveals its naked death-wound to the sun, one can read its whole history in the luminous, inscribed disk of its trunk: in the rings of its years, its scars, all the struggle, all the suffering, all the sickness, all the happiness and prosperity stand truly written, the narrow years and the luxurious years, the attacks withstood, the storms endured. And every young farmboy knows that the hardest and noblest wood has the narrowest rings, that high on the mountains and in continuing danger the most indestructible, the strongest, the ideal trees grow.
Trees are sanctuaries. Whoever knows how to speak to them, whoever knows how to listen to them, can learn the truth. They do not preach learning and precepts, they preach, undeterred by particulars, the ancient law of life.
A tree says: A kernel is hidden in me, a spark, a thought, I am life from eternal life. The attempt and the risk that the eternal mother took with me is unique, unique the form and veins of my skin, unique the smallest play of leaves in my branches and the smallest scar on my bark. I was made to form and reveal the eternal in my smallest special detail.
A tree says: My strength is trust. I know nothing about my fathers, I know nothing about the thousand children that every year spring out of me. I live out the secret of my seed to the very end, and I care for nothing else. I trust that God is in me. I trust that my labor is holy. Out of this trust I live.
When we are stricken and cannot bear our lives any longer, then a tree has something to say to us: Be still! Be still! Look at me! Life is not easy, life is not difficult. Those are childish thoughts. Let God speak within you, and your thoughts will grow silent. You are anxious because your path leads away from mother and home. But every step and every day lead you back again to the mother. Home is neither here nor there. Home is within you, or home is nowhere at all.
A longing to wander tears my heart when I hear trees rustling in the wind at evening. If one listens to them silently for a long time, this longing reveals its kernel, its meaning. It is not so much a matter of escaping from one's suffering, though it may seem to be so. It is a longing for home, for a memory of the mother, for new metaphors for life. It leads home. Every path leads homeward, every step is birth, every step is death, every grave is mother.
So the tree rustles in the evening, when we stand uneasy before our own childish thoughts: Trees have long thoughts, long-breathing and restful, just as they have longer lives than ours. They are wiser than we are, as long as we do not listen to them. But when we have learned how to listen to trees, then the brevity and the quickness and the childlike hastiness of our thoughts achieve an incomparable joy. Whoever has learned how to listen to trees no longer wants to be a tree. He wants to be nothing except what he is. That is home. That is happiness."
― Hermann Hesse, Bäume. Betrachtungen und Gedichte
"None of us knows what might happen even the next minute, yet still we go forward. Because we trust. Because we have Faith."
― Paulo Coelho, Brida
"It isn't as bad as you sometimes think it is. It all works out. Don't worry. I say that to myself every morning. It all works out in the end. Put your trust in God, and move forward with faith and confidence in the future. The Lord will not forsake us. He will not forsake us. If we will put our trust in Him, if we will pray to Him, if we will live worthy of His blessings, He will hear our prayers."
― Gordon B. Hinckley
"It was one thing to make a mistake; it was another thing to keep making it. I knew what happened when you let yourself get close to someone, when you started to believe they loved you: you'd be disappointed. Depend on someone, and you might as well admit you're going to be crushed, because when you really needed them, they wouldn't be there. Either that, or you'd confide in them and you added to their problems. All you ever really had was yourself, and that sort of sucked if you were less than reliable."
― Jodi Picoult, Handle With Care
"I have come to accept the feeling of not knowing where I am going. And I have trained myself to love it. Because it is only when we are suspended in mid-air with no landing in sight, that we force our wings to unravel and alas begin our flight. And as we fly, we still may not know where we are going to. But the miracle is in the unfolding of the wings. You may not know where you're going, but you know that so long as you spread your wings, the winds will carry you."
― C. JoyBell C.
"The last words Albus Dumbledore spoke to the pair of us?'
Harry is the best hope we have. Trust him."
― J.K. Rowling, Harry Potter and the Deathly Hallows
"To be trusted is a greater compliment than being loved."
― George MacDonald
"One should never trust a woman who tells one her real age. A woman who would tell one that would tell one anything."
― Oscar Wilde
"We are all mistaken sometimes; sometimes we do wrong things, things that have bad consequences. But it does not mean we are evil, or that we cannot be trusted ever afterward."
― Alison Croggon
"I never understood why Clark Kent was so hell bent on keeping Lois Lane in the dark."
― Audrey Niffenegger, The Time Traveler's Wife
"Love meant jumping off a cliff and trusting that a certain person would be there to catch you at the bottom."
― Jodi Picoult, Second Glance
"A friend is a person with whom I may be sincere. Before him I may think aloud. I am arrived at last in the presence of a man so real and equal, that I may drop even those undermost garments of dissimulation, courtesy, and second thought, which men never put off, and may deal with him with the simplicity and wholeness with which one chemical atom meets another."
― Ralph Waldo Emerson, Essays: First Series
"But God doesn't call us to be comfortable. He calls us to trust Him so completely that we are unafraid to put ourselves in situations where we will be in trouble if He doesn't come through."
― Francis Chan, Crazy Love: Overwhelmed by a Relentless God
"You think I'm a fool?" demanded Harry.
"No, I think you're like James," said Lupin, "who would have regarded it as the height of dishonor to mistrust his friends."
― J.K. Rowling, Harry Potter and the Deathly Hallows
"Quit questioning God and start trusting Him!"
― Joel Osteen
"In the end, you have to choose whether or not to trust someone."
― Sophie Kinsella, Shopaholic & Baby
"If you once forfeit the confidence of your fellow citizens, you can never regain their respect and esteem. It is true that you may fool all of the people some of the time; you can even fool some of the people all of the time; but you can't fool all of the people all of the time. -Speech at Clinton, Illinois, September 8, 1854."
― Abraham Lincoln
"Know that love is truly timeless."
― Mary M. Ricksen
"It was a mistake," you said. But the cruel thing was, it felt like the mistake was mine, for trusting you."
― David Levithan, The Lover's Dictionary
"Relationships are mysterious. We doubt the positive qualities in others, seldom the negative. You will say to your partner: do you really love me? Are you sure you love me? You will ask this a dozen times and drive the person nuts. But you never ask: are you really mad at me? Are you sure you're angry? When someone is angry, you don't doubt it for a moment. Yet the reverse should be true. We should doubt the negative in life, and have faith in the positive."
― Christopher Pike, Remember Me
"We always see our worst selves. Our most vulnerable selves. We need someone else to get close enough to tell us we're wrong. Someone we trust."
― David Levithan, Naomi and Ely's No Kiss List
"If we can just let go and trust that things will work out they way they're supposed to, without trying to control the outcome, then we can begin to enjoy the moment more fully. The joy of the freedom it brings becomes more pleasurable than the experience itself."
― Goldie Hawn
"Loving someone is giving them the power to break your heart, but trusting them not to."
― Julianne Moore
"Everyone suffers at least one bad betrayal in their lifetime. It's what unites us. The trick is not to let it destroy your trust in others when that happens. Don't let them take that from you."
― Sherrilyn Kenyon, Invincible
"After all, damn it, what does being in love mean if you can't trust a person."
― Evelyn Waugh, Vile Bodies
"According to Vedanta, there are only two symptoms of enlightenment, just two indications that a transformation is taking place within you toward a higher consciousness. The first symptom is that you stop worrying. Things don't bother you anymore. You become light-hearted and full of joy. The second symptom is that you encounter more and more meaningful coincidences in your life, more and more synchronicities. And this accelerates to the point where you actually experience the miraculous. (quoted by Carol Lynn Pearson in Consider the Butterfly)"
― Deepak Chopra, Synchrodestiny: Harnessing the Infinite Power of Coincidence to Create Miracles
"Never trust anyone, Daniel, especially the people you admire. Those are the ones who will make you suffer the worst blows."
― Carlos Ruiz Zafón, The Shadow of the Wind
"Trust is the fruit of a relationship in which you know you are loved."
― Wm. Paul Young
"Do not lose hope — what you seek will be found. Trust ghosts. Trust those that you have helped to help you in their turn. Trust dreams. Trust your heart, and trust your story. (from 'Instructions')"
― Neil Gaiman, Fragile Things
"Remember He is the artist and you are only the picture. You can't see it. So quietly submit to be painted—i.e., keep fulfilling all the obvious duties of your station (you really know quite well enough what they are!), asking forgiveness for each failure and then leaving it alone.You are in the right way. Walk—don't keep on looking at it."
― C.S. Lewis, The Collected Letters of C.S. Lewis, Volume 3: Narnia, Cambridge, and Joy, 1950 – 1963
"I would rather trust a woman's instinct than a man's reason."
― Stanley Baldwin
"Trust starts with truth and ends with truth."
― Santosh Kalwar, Quote Me Everyday
 "The LORD is my strength and my shield; my heart trusts in him, and I am helped. My heart leaps for joy and I will give thanks to him in song. (Psalm 28:7 NIV)"
― Anonymous, Holy Bible: New International Version
"Have you ever seen the stars in the night? See them closely, they will tell you, how to be open, how to love and how to shine and twinkle without any differences and jealousy of other stars."
― Santosh Kalwar, Quote Me Everyday
"She says he says, but she could be lying to me, and he could be lying to her, so I can't believe her, even if I could believe her.
"
― Jarod Kintz, This is the best book I've ever written, and it still sucks
"But it does not seem that I can trust anyone,' said Frodo.
Sam looked at him unhappily. 'It all depends on what you want,' put in Merry. 'You can trust us to stick with you through thick and thin–to the bitter end. And you can trust us to keep any secret of yours–closer than you keep it yourself. But you cannot trust us to let you face trouble alone, and go off without a word. We are your friends, Frodo."
― J.R.R. Tolkien, The Fellowship of the Ring
"Anything that's human is mentionable, and anything that is mentionable can be more manageable. When we can talk about our feelings, they become less overwhelming, less upsetting, and less scary. The people we trust with that important talk can help us know that we are not alone."
― Fred Rogers
 "Trust in the LORD with all thine heart; and lean not unto thine own understanding. In all thy ways acknowledge him, and he shall direct thy paths."
― Anonymous, Holy Bible: King James Version
 "Men trust God by risking rejection. Women trust God by waiting."
― Carolyn McCulley
"In a world of disorder and disaster and fraud, sometimes only beauty can be trusted. Only artistic excellence is incorruptible. Pleasure cannot be bargained down. And sometimes the meal is the only currency that is real."
― Elizabeth Gilbert, Eat, Pray, Love
"The inability to open up to hope is what blocks trust, and blocked trust is the reason for blighted dreams."
― Elizabeth Gilbert
"And there is my payment the rubies in your cheeks. Are you properly scandalized by your wicked behavior? If you were Catholic, you'd singe the ears of the priest you confessed to. Do you remember making me swear to repeat all those naughty actions agian, no matter what you said this morning?"
Now that he brought it up, I did recall saying that. Great Betrayed by my own immorality.
"God, Bones…some of that was depraved."
"I'll take that as a compliment." He closed the distance between us."I love you. Don't be ashamed of anything we did, even if your prudery is on life support."
― Jeaniene Frost, One Foot in the Grave
"He who knows how to flatter also knows how to slander."
― Napoleon Bonaparte
"We're paying the highest tribute you can pay a man. We trust him to do right. It's that simple."
― Harper Lee, To Kill a Mockingbird
"Trust thyself: every heart vibrates to that iron string."
― Ralph Waldo Emerson, Self-Reliance
"If our testimonies are strong onthis point and if we feel the absolute assurance that God loves us, we will change our questons. We won't ask, 'Why did this happen?' or 'Why doesn't God care about me?' Instead, our questions will become, 'What can I learn from this experience?' or 'How does the Lord want me to handle this?"
― John Bytheway, When Times Are Tough: 5 Scriptures That Will Help You Get Through Almost Anything
"Your trusting idiocy knows no bounds"
― Cassandra Clare, City of Fallen Angels
"I want my relationship with my girlfriend to be built on trust, not toothpicks, rubber bands, and lentil beans."
― Jarod Kintz, I Want
Famous quotes on trust
"For there to be betrayal, there would have to have been trust first."
― Suzanne Collins, The Hunger Games
"Love is a verb, not a noun. It is active. Love is not just feelings of passion and romance. It is behavior. If a man lies to you, he is behaving badly and unlovingly toward you. He is disrespecting you and your relationship. The words "I love you" are not enough to make up for that. Don't kid yourself that they are."
― Susan Forward, When Your Lover Is a Liar: Healing the Wounds of Deception and Betrayal
"Forgiveness must be immediate, whether or not a person asks for it. Trust must be rebuilt over time. Trust requires a track record."
― Rick Warren, The Purpose Driven Life: What on Earth am I Here for?
"To have faith is to trust yourself to the water. When you swim you don't grab hold of the water, because if you do you will sink and drown. Instead you relax, and float."
― Alan Wilson Watts
"Trust is the glue of life. It's the most essential ingredient in effective communication. It's the foundational principle that holds all relationships."
― Stephen R. Covey
"MAKING THE LIE MAKE SENSE:
When denial (his or ours) can no longer hold and we finally have to admit to ourselves that we've been lied to, we search frantically for ways to keep it from disrupting our lives. So we rationalize. We find "good reasons" to justify his lying, just as he almost always accompanies his confessions with "good reasons" for his lies. He tells us he only lied because…. We tell ourselves he only lied because…. We make excuses for him: The lying wasn't significant/Everybody lies/He's only human/I have no right to judge him.
Allowing the lies to register in our consciousness means having to make room for any number of frightening possibilities:
•             He's not the man I thought he was.
•             The relationship has spun out of control and I don't know
what to do
•             The relationship may be over.
Most women will do almost anything to avoid having to face these truths. Even if we yell and scream at him when we discover that he's lied to us, once the dust settles, most of us will opt for the comforting territory of rationalization. In fact, many of us are willing to rewire our senses, short-circuit our instincts and intelligence, and accept the seductive comfort of self-delusion."
― Susan Forward, When Your Lover Is a Liar: Healing the Wounds of Deception and Betrayal
"Because you believed I was capable of behaving decently, I did."
― Paulo Coelho, The Devil and Miss Prym
"The words 'I Love You' kill, and resurrect millions, in less than a second."
― Aberjhani, Elemental: The Power of Illuminated Love
"Deciding whether or not to trust a person is like deciding whether or not to climb a tree because you might get a wonderful view from the highest branch or you might simply get covered in sap and for this reason many people choose to spend their time alone and indoors where it is harder to get a splinter."
― Lemony Snicket, The Penultimate Peril
"You can fool some of the people all of the time, and all of the people some of the time, but you can not fool all of the people all of the time."
― Abraham Lincoln
"Trusting is hard. Knowing who to trust, even harder."
― Maria V. Snyder, Poison Study
tags: trust, valek 119 people liked it like
"You know what the worst thing I can imagine is? Simon had said. Not trusting someone I love."
― Cassandra Clare, City of Ashes
"There are all kinds of ways for a relationship to be tested, even broken, some, irrevocably; it's the endings we're unprepared for."
― Katherine Owen, Not To Us
"I know women are taught by other women that they must never admit the full truth to a man. But the highest form of affection is based on full sincerity on both sides. Not being men, these women don't know that in looking back on those he has had tender relations with, a man's heart returns closest to her who was the soul of truth in her conduct. The better class of man, even if caught by airy affectations of dodging and parrying, is not retained by them. A Nemesis attends the woman who plays the game of elusiveness too often, in the utter contempt for her that, sooner or later, her old admirers feel; under which they allow her to go unlamented to her grave."
― Thomas Hardy
"That's how you know you really trust someone, I think; when you don't have to talk all the time to make sure they still like you or prove that you have interesting stuff to say."
― Sara Zarr, Story of a Girl
"My eyes are vague blue, like the sky, and change all the time; they are indiscriminate but fleeting, entirely specific and disloyal, so that no one trusts me. I am always looking away. Or again at something after it has given me up."
― Frank O'Hara, Meditations in an Emergency
 "You may be deceived if you trust too much, but you will live in torment unless you trust enough."
― Frank Crane
"Peace and trust take years to build and seconds to shatter."
― Mahogany SilverRain
"They may fight with us, but they don't fight for us."
― Christopher Paolini, Eldest
"I keep coming back to you in my head, but you couldn't know that, and I have no carbons"
― Adrienne Rich
"God is God. Because he is God, He is worthy of my trust and obedience. I will find rest nowhere but in His holy will that is unspeakably beyond my largest notions of what he is up to."
― Elisabeth Elliot
 "The truly scary thing about undiscovered lies is that they have a greater capacity to diminish us than exposed ones."
― Cheryl Hughes
"Just so you know, I've trusted you since camp."
― Kim Harrison, Pale Demon
"…we rarely confide in those who are better than we. Rather, we are more inclined to flee their society. Most often, on the other hand, we confess to those who are like us and who share our weaknesses. Hence we don't want to improve ourselves and be bettered, for we should first have to be judged in default. We merely wish to be pitied and encouraged in the course we have chosen. In short, we should like, at the same time, to cease being guilty and yet not to make the effort of cleansing ourselves."
― Albert Camus
"Never trust the advice of a man in difficulties."
― Aesop
"Trust is not an obsession, it's an extension of love. When we truly love someone, we give them our heart to hold in their hands. And when that love is returned, that very trust is balm to our souls."
― Julie Lessman
"I ask for trust. It is a lot, I know; it isn't easy to give. But it is all I ask."
― Amelia Atwater-Rhodes, Hawksong
"Trust yourself, you will start to trust others."
― Santosh Kalwar, Quote Me Everyday
"I'm small, I'm young – and I'm so different. You've always respected that difference, and you've always trusted it. Trust me now. There's a reason I am the way I am, and there's a reason I was born to you. There's always a reason. We belong together."
― Dean Koontz, Relentless
"I never trust people with no appetite. It's like they're always holding something back on you."
― Haruki Murakami, Hard-Boiled Wonderland and the End of the World
Quotes on love and trust
"It is more shameful to distrust our friends than to be deceived by them."
― Confucius
"What was it about relationships that made you feel so vulnerable? Oh, right. A relationship. In any relationship, you put yourself out there. You exposed all of your sensitive nerve endings and your heart and you just had to hope that you trusted the right person."
― Courtney Cole, Every Last Kiss
"Once you place that crown of liar on your head, you can take it off again, but it leaves a stain for all time."
― Terry Goodkind, Soul of the Fire
"We're never so vulnerable than when we trust someone – but paradoxically, if we cannot trust, neither can we find love or joy."
― Frank Crane
"Does trust have to be earned. Or is it simply a matter of faith?"
― Nicholas Sparks, At First Sight
"I do know that waiting on God requires the willingness to bear uncertainty, to carry within oneself the unanswered question, lifting the heart to God about it whenever it intrudes upon one's thoughts. Its easy to talk oneself into a decision that has no permanence – easier sometimes than to wait patiently."
― Elisabeth Elliot, Passion and Purity: Learning to Bring Your Love Life Under Christ's Control
"Trust and faith bring joy to life and help relationships grow to their maximum potential."
― Joyce Meyer, Battlefield of the Mind: Winning the Battle in Your Mind
"I'm slow to trust but I'm quick to love.
I push too hard and I give too much.
I ain't saying I'm perfect,
But I promise I'm worth it."
― Sugarland
"Reality Check
His lying is not contigent on who you are or what you do. His lying is not your fault. Lying is his choice and his problem, and if he makes that choice with you, he will make it with any other woman he's with. That doesn't mean you're an angel and he's the devil. It does mean that if he doesn't like certain things about you, he has many ways to address them besides lying. If there are sexual problems between you, there are many resources available to help you. Nothing can change until you hold him responsible and accountable for lying and stop blaming yourself.
The lies we tell ourselves to keep from seeing the truth about our lovers don't feel like lies. They feel comfortable, familiar, and true. We repeat them like a mantra and cling to them like security blankets, hoping to calm ourselves and regain our sense that the world works the way we believe it ought to.
Self-lies are false friends we look to for comfort and protection—and for a short time they may make us feel better. But we can only keep the truth at bay for so long. Our self-lies can't erase his lies, and as we'll see, the longer we try to pretend they can, the more we deepen the hurt."
― Susan Forward
"His mom always said that trust was something you earned. And it wasn't something you gave easy. Too often, it was a tool your enemies used to hurt you with. 'Give them nothing, baby. Not until you have no choice. The world is harsh and it is cold. People can be good and decent, but most of them are only out for themselves and they'll hurt anyone they can'."
― Sherrilyn Kenyon, Infinity
"I trust everyone. I just don't trust the devil inside them."
― Troy Kennedy Martin
"Never trust girls who let themselves be touched right away. But even less those who need a priest for approval."
― Carlos Ruiz Zafón, The Shadow of the Wind
"A body of men holding themselves accountable to nobody ought not to be trusted by anybody."
― Thomas Paine
"Saya akan pikul rahsia itu jika engkau percayakan kepada saya dan saya akan masukkan ke dalam perbendaharaan hati saya dan kemudian saya kunci pintunya erat-erat. Kunci itu akan saya lemparkan jauh-jauh sehingga seorang pun tak dapat mengambilnya kedalam lagi."
― Hamka, Di Bawah Lindungan Ka'bah
"…Sometimes they open it up like a package in the presence of a person they can talk to,' she said. 'Someone they can trust.' She held out her hands. 'Any person who is carrying a lot of sadness,' she said, 'needs to be able to rest sometimes, and to put it down."
― Julia A. Schumacher
"To trust someone is to take the greatest risk of all. (180)"
― Jonathan Kellerman, Blood Test
"And I was — this is just how I was afraid you'd take it. I knew it, that you'd think this means you were right to be afraid all the time and never feel secure or trust me. I knew it'd be 'See, you're leaving after all when you promised you wouldn't.' I knew it but I'm trying to explain anyway, okay? And I know you probably won't understand this either, but –wait– just try to listen and maybe absorb this, okay? Ready? Me leaving is not the confirmation of all your fears about me. It is not. It's because of them. Okay? Can you see that? It's your fear I can't take. It's your distrust and fear I've been trying to fight. And I can't anymore. I'm out of gas on it. If I loved you even a little less maybe I could take it. But this is killing me, this constant feeling that I am always scaring you and never making you feel secure. Can you see that?"
― David Foster Wallace, Brief Interviews With Hideous Men
"Trust = telling someone about the things that make you sleepless."
― Hillary Frank, I Can't Tell You
"Mirrors,' she said, 'are never to be trusted."
― Neil Gaiman, Coraline
"In this world, there was nothing scarier than trusting someone. But there was also nothing more rewarding."
― Brad Meltzer, The Inner Circle
"The way of trust is a movement into obscurity, into the undefined, into ambiguity, not into some predetermined, clearly delineated plan for the future. The next step discloses itself only out of a discernment of God acting in the desert of the present moment. The reality of naked trust is the life of the pilgrim who leaves what is nailed down, obvious, and secure, and walks into the unknown without any rational explanation to justify the decision or guarantee the future. Why? Because God has signaled the movement and offered it his presence and his promise."
― Brennan Manning, Ruthless Trust: The Ragamuffin's Path to God
"A king who trusts no man is weak."
― Patricia Briggs, Dragon Blood
"I have something for you."
"Yeah? What? Is it shiny?"
They both waited until Indigo had jogged away before resuming their conversation. "So," Riley asked, "what have you got for me?"
Taking his hand, she placed it palm-down over her heart. It would hurt like a bitch, she thought, but he was hers to protect as much as she was his. "Me." And she opened up her soul, laid herself bare."
― Nalini Singh, Branded by Fire
"I was so afraid of wanting too much that I couldn't trust her handing me a shot at getting it. I don't want to be that senselessly fearful ever again."
― Tammara Webber, Where You Are
"Trust is always a good idea. For someone else."
― Sherrilyn Kenyon
"There are only a handful of people that you can trust, five to be precise. "
― Leigh Painter
"He hath never failed thee yet.
Never will His love forget.
O fret not thyself nor let
Thy heart be troubled,
Neither let it be afraid."
― Amy Carmichael
"I do not think there is a demonstrative proof (like Euclid) of Christianity, nor of the existence of matter, nor of the good will and honesty of my best and oldest friends. I think all three are (except perhaps the second) far more probable than the alternatives. The case for Christianity in general is well given by Chesterton…As to why God doesn't make it demonstratively clear; are we sure that He is even interested in the kind of Theism which would be a compelled logical assent to a conclusive argument? Are we interested in it in personal matters? I demand from my friend trust in my good faith which is certain without demonstrative proof. It wouldn't be confidence at all if he waited for rigorous proof. Hang it all, the very fairy-tales embody the truth. Othello believed in Desdemona's innocence when it was proved: but that was too late. Lear believed in Cordelia's love when it was proved: but that was too late. 'His praise is lost who stays till all commend.' The magnanimity, the generosity which will trust on a reasonable probability, is required of us. But supposing one believed and was wrong after all? Why, then you would have paid the universe a compliment it doesn't deserve. Your error would even so be more interesting and important than the reality. And yet how could that be? How could an idiotic universe have produced creatures whose mere dreams are so much stronger, better, subtler than itself?"
― C.S. Lewis
"I have a deep and profound mistrust of all politicians."
― Craig Ferguson
"The accumulation of birthdays is the leading cause of death in the United States and other large land masses. Now while that may not be 100% accurate, it is at least 88% accurate. Actually, the last sentence itself might not have been 100% accurate, but I'm 88% sure it was. Maybe I should just brush up on fractions and percentages before making statements that are liable to hurt the funeral industry, because if birthdays aren't killing people then it's bad for the mortality business. And if you can't trust somebody to die, then you can't trust somebody. But I'm somebody you can trust. I'm at least 88% trustworthy, at least 88% of the time. 
"
― Jarod Kintz, At even one penny, this book would be overpriced. In fact, free is too expensive, because you'd still waste time by reading it.