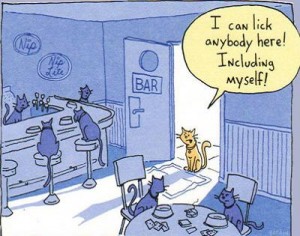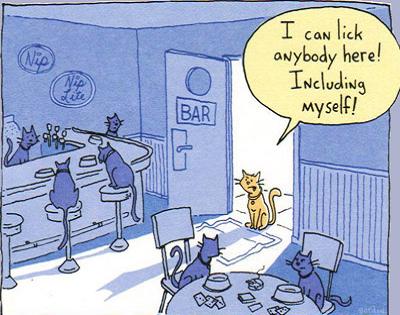 Since birthday celebrant's wants to be happy on this special day for them, we can contribute some things to achieve those memorable experience and happiness. We can give them some birthday gifts or even simple birthday wishes and greetings from you can be much valuable for them.
Funny birthday wishes is one of the best and effective birthday wishes that you can address to someone. Additionally, searching funny birthday wishes is a piece of cake to explore. Just search it using an internet or maybe create your own. In choosing best funny birthday wishes and greeting for them, you can consider some criteria's and tips: First is the sense of humor value of your recipient, their personality is also considerable, their age is also important, next is the reputation taken by your recipient and the most important – the value of your friendship or relationship with each other.
So, if you chosen funny birthday wishes to be you're greetings or message to someone, then you can explore some of funny birthday wishes and wordings underneath:
funny happy birthday wishes funny happy birthday wishes
Here are some humorous birthday wishes that you can send to someone on their birthdays. You can write it in your birthday cards, text messages or maybe say personally to them.
This year is the easiest one for me to pick a birthday gift for you,
I choose makeup for you to apply plenty of it to hide your wrinkles and your age.
Happy Birthday!
Enjoy eating lots of your cake while you still have your own teeth.
Happy Birthday!

On this special day of yours, I would like to make you happy and feel special.
Just smile while you still have your natural teeth.
Happy birthday!
May this birthday of yours will not be your last.
Happy birthday!
I hope more birthdays to come on you.
We need a flamethrower instead of a lighter to light up all of your candles.
He he he, just kidding.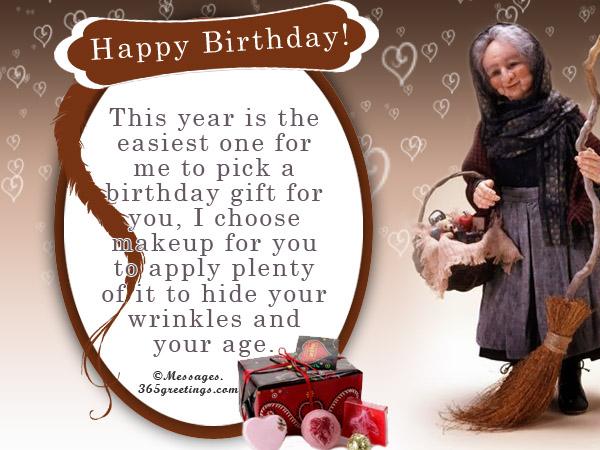 The main thing to do to remain young is to..
Lie when it comes to your age, eat slowly and dress like a teenager.
Happy birthday friend!
You're not a 50 year old man,
But a 30 years old man with 20 years of experience.
Happy birthday!
You've survived for another 365 days,
Even though you're older, it is better than the alternative.
Happy birthday and congratulations!
Happy birthday!
You should count your age not your wrinkles.
Count your experiences and blessings not your mistakes.
Have a great day!
funny happy birthday wishes short funny birthday wishes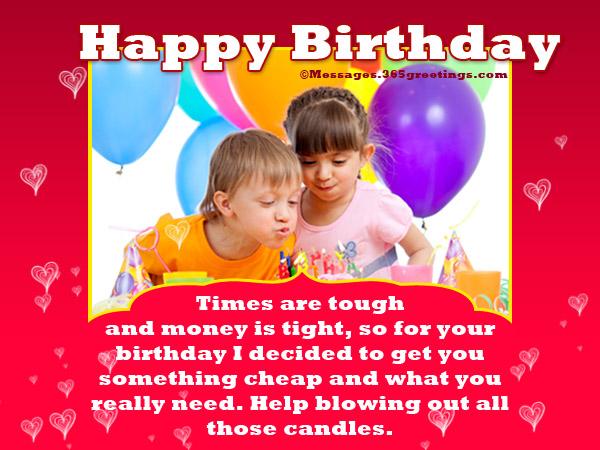 "Short but a meaningful one", this is the characteristic of these short humorous birthday wishes below. You can consider some of the wordings underneath that you can use on greeting someone on their birthday. This is the best choice as your gift tags wordings.
A true friend always reminds your age, instead of your age.
Birthday is said to be the nature's way to tell us to eat more cake.
You know that you are getting old when the candles cost more than the cake.
It is better for you to find a way on how you look younger despite of your age.
Happy Birthday!
I would like to congratulate you on surviving another 365 day of your life.
Happy Birthday!





You've better to think of your wishes quickly before the candles melt the entire cake.
I think we need a bigger cake in order to fit all of your candles.
We actually did not go to office today just so we can be with you.
Are we all set? Please, we do not want to be disappointed.
And we bet, you do not want to be guilty for this.
Happy Birthday?
No, for a change,
I am wishing you a "Rock and Roll" Birthday today!
I actually had a reminder alarm for this specific day and even plastered a reminder note on our refrigerator. That's how special you are that I do not want to forget your birthday.
I give you gifts.
I give you flowers.
I give you love.
Can you give me a "YES" so that it will literally be a happy birthday and wonderful day for you and me?





Happy people are the most beautiful.
Same as the day today, keep that pretty chin up!
Problems? Just laugh. Happy Birthday!
Who knows?
This might be the last birthday you'll ever have, so
"EAT, PRAY, LOVE".
Funny Happy Birthday Wishes humorous birthday wishes
Spice up your birthday greetings and add some elements of humor on it. Make the celebrant laugh his/her heart out with these funny birthday wishes and funny happy birthday greetings. These birthday messages can be sent in different ways – be it via SMS, email or facebook status. Let's get it on!
The day you were born is one of the days that I will always be thankful for.
Do not let the negative vibes today.
See the benefit of it and be positive!
Cheer up birthday boy/girl!





No treat, no gift.
With treat, still no gift.
Next year, promise!
Tomorrow will not be your special day anymore,
so don't waste any minute of it.
Party like there's no tomorrow! Just be responsible.
Happy Birthday!
There are  below that are created specially for your friends on their birthday. Using this form of birthday wishes you can contribute more happiness to them on their special day.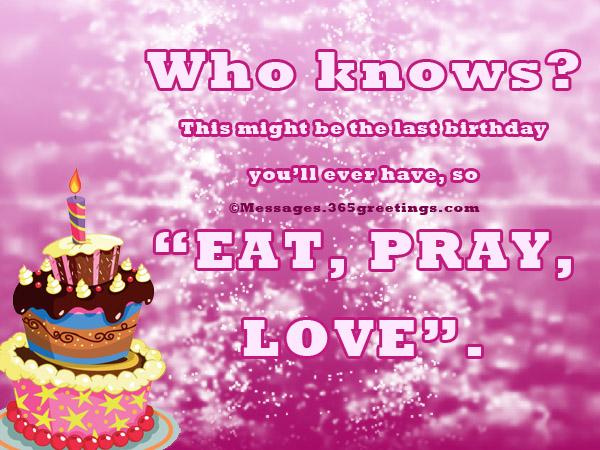 Don't look at your birthday and think,
"Wow I am getting older." Look at your birthday
as just getting closer to death.
While growing old is inevitable,
it is nice to see that growing up is only optional.
Remember that getting over the hill is just the hardest part.
It's only downhill from here.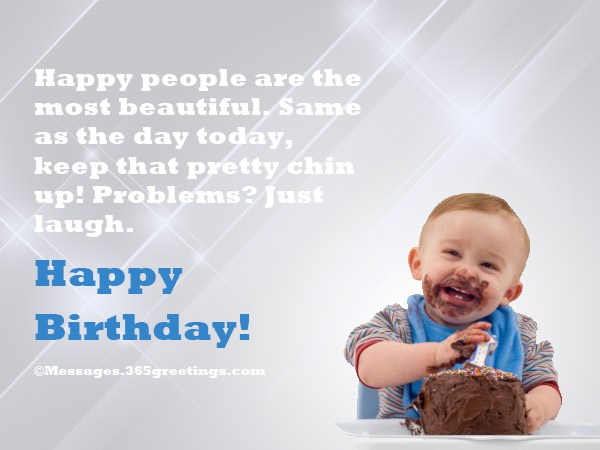 Times are tough and money is tight,
so for your birthday I decided to get you something cheap and what you really need.
Help blowing out all those candles.
I want your birthday to be happy and safe.
That's why I have called the fire department to tell them that
we are lighting the candles on your cake.





I didn't get you a present for your birthday,
but lucky for both of us you will probably forget about it tomorrow.
I wouldn't have spent so much money on birthday gifts for you in the past if I knew you were going to live this long.
I wanted to wish you a happy twenty-fifth birthday,
for the fifteenth year in a row.
Isn't it great to celebrate a day that came about from your parents having sex.
A famous saying goes wisdom has nothing to do with age.
I don't know who said it,
but I have a feeling that they had you in mind.





Don't feel sad about getting closer to being a senior citizen.
Just be excited to get the discount and
the fact that soon you won't be able to hear what I have to say.
If you have felt angry, annoyed,
or downright hatred because of my actions the following year,
then I am here to tell you are only going to get more of me in this new one.
I like to compare you to wine.
The older, the better.
Best wishes on your birthday.
Only because it is your birthday,
I will promise to behave myself today.
That and I want to be able to have some cake.





The secret to staying young is to eat well,
exercise regularly, and lie about your age.
Have some hilarious and funny birthday card messages to share?
Feel free to comment below and share your thoughts.
Do you want to have a hilarious message for someone special to you for your birthday, but just can't think of what to say? Here is a list of funny birthday messages that are sure to have the birthday celebrant in stitches.