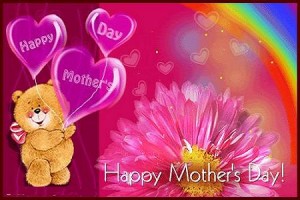 This Mother's Day, the day of the most special woman in our life, make her feel special and sooth her heart with extra ordinary piece. Mother's day poems are one way to express how much we appreciate and how grateful we are to have a mom, a special one to us. You can include these short poems on mother's day in your gift cards or tags.
A personalized mother's day card with these heartfelt poetical lines can make a great present on their special day. Your mom will absolutely love and appreciate this heartfelt gesture and cherish this moment forever. Take a look at below samples of mother's day messages in a form of poems and verses.
Link:123greetings.com
Mothers Day Poems #1
Her Love
A mother's love is always is pure
No trace of insecurity but a better cure
A mother's love maybe strict
But her loving way to make you stick.
A mother's love Is always true
It's all you need to get you through
A mother's love can seem like hate
She's only firm to keep you safe
A mother's love is a shelter
In times of troubles you don't have to fear
A mother's love is always there
In simple ways she'll show she cares
A mother's love can never compare
With anyone else's anywhere
It is always here to stay
Happy Mother's Day!
Mothers Day Poems #2
Priceless Reward
I see her tired when I get home.
And thinking of days she's all alone.
I witness how she do the chores
Wiping noses, washing dishes,
Doing the laundry, dusting cabinets.
Life is really hard for her
But what she's doing is priceless and dear;
Never heard her complaining to me,
No matter how exhausted she seems to be.
And one day she'll look back,
Being proud of how she rear.
Then she look at me with tearful eyes,
and know she got the priceless reward.
Mothers Day Poems #3
Steadfast Devotion
Happy Mother's Day to you my mother
With courage and faith you soar higher
With endurance you fought with stress,
A never ending effort to give your best
You cross over valleys of defeat
Dream big for your kids
Never thought to surrender
But to push yourself further.
It is my pleasure to let them know
That I've been blessed with a mom like you
For all the things you've done
I am proud to call you mom!
Mothers Day Poems #4
You Taught Me
You taught me how to love
Love as pure and white as a dove
You taught me how to care
Simply show that I can share.
You taught me to be happy
To smile and laugh but sometimes sappy
Indeed, you are the best teacher
Happy Mother's Day, my dear Mother!
Mothers Day Poems #5
Today is Your Day
Your toll is not a joke
It won't be relieved with a bottle of coke
Your hardships are incomparable
But you never showed that you are not able.
Your tears are unseen
But you have never been mean
I love you just the way you are Mom
Today's your day for being awesome.
Note that these Mother's day poems were originally written for 365greetings so kindly put attribution in case you want to use these poems for personal use.