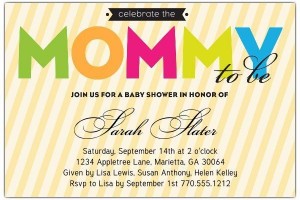 Having a baby is one of the most exciting times in any person's life. One of the best ways of celebrating it is to throw a baby shower. Baby showers are not only an acknowledgement of new life, but they are also a great way for the expectant mother to get those much-needed supplies such as diapers, a cradle, bottles and more. Expectant mothers often have friends who are organizing the shower for them. If you are organizing a shower, then you will want to make sure that everything is perfect, right down to the invitations. Invitations are an opportunity to express your creativity and impress your coming guests. There are a couple of unique ideas which will help you to organize the best baby shower yet.
Themed Invitations
A themed invitation is a great way of adding a bit of atmosphere to the event. If you are having the shower around October, then why not have a Halloween theme? Decorate the invitation with Halloween themes, such as bats or ghosts. If you are holding the event during the summer time, then feel free to add things like trees, flowers and more. The winter can have a Christmas theme, or you could just decorate the card with snowman and reindeer. Adding the spirit of the season will help to create something unique and eye-catching.



Boy or Girl?




If the expectant mother is aware of the baby's sex, then you can do this. Draw up invitations that are either themed for a boy or a girl. Traditionally, pink is often used as a color theme for girls and blue is used as a color theme for boys.




Buy Recycled Paper Invitations




This way you will be helping the environment. Not only that, but recycled paper can have quite a rustic look and will add extra quality to the baby shower invitations that you are writing. You can get recycled paper invitations from a number of places, so you will not have to worry about a shortage.




Add a Picture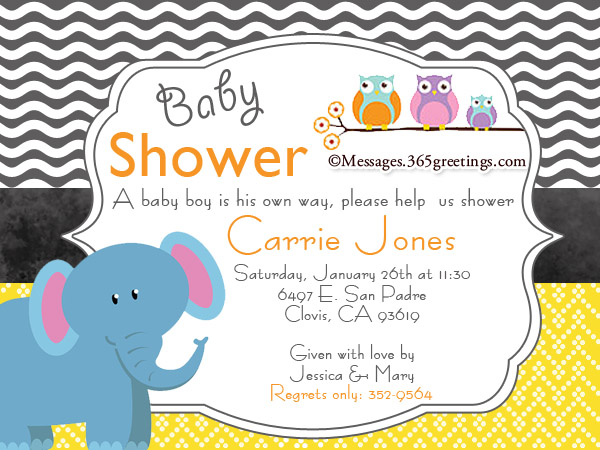 If the mother has an ultrasound picture available, then this is another great thing to add to the invitation. You can combine the other ideas, such as themes, in with this one. You will have to get a picture of ultrasound and simply put it either on the front of the invitation. You can also put the picture inside the invitation as a surprise to your guests.




Select Wordings




Make sure you are selecting correct baby shower invitation wordings for your invitations. If the wordings are not good your invitations won't have the appealing  So make sure you are using correct invitation wordings so that your invitation will look wonderfull




Message in a Bottle




This one is sure to be an interesting and unique idea. Take your invitation and simply put in a small baby bottle. You can decorate the baby bottle with ribbons and maybe even add a few treats to give it extra appeal. You can either send these by post, or simply hand them out to people who will be coming to the event.
Order Online




As the technology has grown the ability and way to make or print a custom baby shower invitations also improved. You can customise your invitations from your home through internet and order online. It will be dispatched to your door steps within one or more days. But when you do that you must make sure that you are double checking the typo error, address of venue etc. Other you will be wasting your money. Another thing you have to make sure that your guests knows exactly what time they have to arrive and where to arrive.