Christmas Season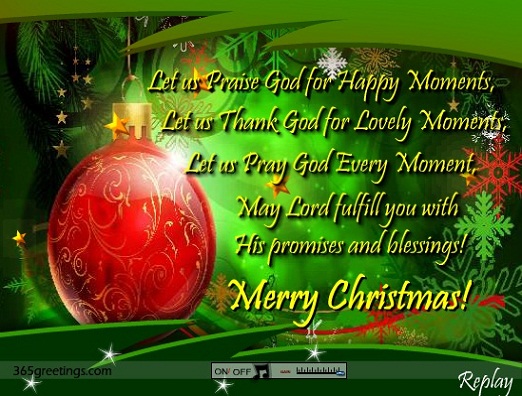 Christmas is a season of joy and fun. This is the day when Christians all over the world commemorate the birth of our savior Jesus Christ. Christmas is a time for bonding and get together for most of the families. Pouring out your heart using a letter and pen or Christmas cards (or laptop these days) for your beloved never goes out of fashion. It is a mode of expressing our thoughts and this tradition is in existence in a time long before. It is memoir of the thought and feelings of the author brings nostalgia to the recipient when she/he reads it.
Christmas Cards
Christmas cards have been an important part of the celebration of the holiday. With Christmas greetings cards, people can convey their warm Christmas wishes greetings to their dear and near ones, especially those who are residing or working abroad. Before, cards come in a form of card stock, the traditional type. Senders use post mail services to be able to send their letters and cards. But due to the advancement in the technology, the world of greeting card has evolved into something more advanced and sophisticated. There goes what we called Christmas ecards or electronic Christmas greeting card.
Here's sharing you the best collection of Christmas greetings to send to your family and loved ones this coming Christmas 2012.
Top 5 Best Christmas Cards
1. Christmas Letter by Jacquielawson
A nice x-mas card featuring a Christmas letter. It has ornaments and decorations as its main design, highligting the globe with snowy and winter scenery. This is an interactive card in which when you click the instruction, it will open the letter where you wrote your personal message for the recipient.
This is one of the best free ecard for holiday the Jacquie offers. Aside from its unique design, the format that enables the sender to insert his/her own message is so brilliant.
2. A Happy Christmas by dgreetings
A card featuring colorful and vibrant Christmas decorations and festivities. This card highlights how festive the holiday celebration is during the Christmas day. It also includes heartwarming yet inspiring wishes and greetings that everybody will love to receive this Yuletide season.
A free card from dgreetings that you can send to your dear ones via online. You can also include your own message to the card before sending. Dgreetings has a nice collection of other holidays cards.
3. Christmas Candle Light by 123greetings
An interactive card that everyone would surely enjoy. This card features three unlighted candles and match stick. User just have to hover the match stick to the candles to light it.
The vibrant colors of the design used in the card made it lovely and festive. Along with a lovely music, this is one of the best card that you can send to your friends and relatives this holiday.
4. Christmas Workshop by katiescards
A fun x-mas card featuring the elves workshop. In this card, you will enjoy the scenery wherein the elves are working together to create a fun craft for this season. At the end of the card, it has a Santa navigator tracking where the naughty and good ones are.
This Elves workshop created by katiecards is a best card to send to those who want humor and interactive greetings this holiday. At the end of the card, you can insert your personal Christmas messages with a big "Merry Christmas" greetings.
5. Merry Christmas Wishes by 365greetings
A card highlighting a winter scenery as the background. It also features a beautiful cliparts of snowmen making the card more interesting. Together with lovely, vibrant and festive tune of holiday, this card truly convey the spirit and feel of Christmas season.
Created by 365greetings, it has a heartwarming Christmas messages wishing a recipient to have a blessed holiday filled with joy and happiness.