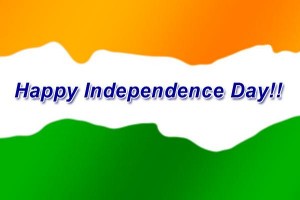 Freedom is the best thing we inherited from our heroes. Be free from the ties of being separated from our fellow mankind. Share the goodness of this day with these Independence Day messages and Independence Day quotes that will remind us of how lucky we are for living a free nation.
Independence Day Greetings
Live responsibly because our heroes suffered their lives so that we can live in a peaceful environment. Happy Independence Day!
The freedom that we have now costs blood and lives of those people who cared so much for our country. Be proud that you are Filipino.
May this Independence Day remind us of how expensive our freedom is. Let us hand in hand do our share in protecting it from those people who wishes to get it away from us.





I wish that on this day, our leaders will imitate the selfless behavior and acts of our heroes.
I wish that Independence Day will make our leaders work instead of fight.
Be an example of a Filipino who loves our nation so much.
From that example children will learn.
And from that learning, they will impart.





Celebrate this day with a silent prayer of thanks to our heroes who made it possible for us to live in a nation free from regime.
We are free because we can move and decide on our own.
We can live a peaceful life without any intrusion. Just always remember that this freedom entails responsibility that we will pass on to our children.
Happy Independence Day!
Our government cannot resolve issues because our leaders have their differences.
Can they just stop and be one instead?
Have this on your mind to ponder on this Independence Day.
Youth are the hope of the future.
Make this true by being a good example for the next generation.
Do your part. Have an Independence Day with meaning.





Do you know why our heroes sacrificed their lives for us?
It is because they value independence so much and has loved our country more than their lives.
Take time to look back and examine if you have lived a life like a hero to your fellowmen.
More Independence Day Wordings
Being a hero doesn't mean dying in the middle of a war or being shot in the center of a crowd.
You can be one by doing simple deed out of kindness without asking for anything in return or doing it merely for no reason at all.
Is it because of money why our heroes had sacrificed?
Are they paid for fighting for freedom?
No. But why men nowadays have nothing in mind but money?
Some fight and kill because of it.
Do you think we are worthy of the freedom that our heroes had given us?
Just take time to think and make this day a day to make ourselves worthy of being free.





If Rizal was alive, maybe he will write a novel about the crazy government that we have now.
If Bonifacio was still alive, maybe he has torn the SALN papers of our officials.
But because they're buried down deep, who will care for us if we will not treat each other as fellow Filipino. Happy Independence Day to you!
Participate and be pro-active. You are a Filipino and this is your country.
Let your voice be heard and let your children's children live free too!