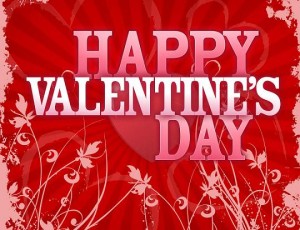 Valentine's Day on the 14th of February is not just another ordinary day for a lot of lovers all over the world. It is a popularly known to be Heart's Day. This is observed by a lot of countries in the world in honor of Saint Valentine, who has been imprisoned for granting wedding ceremonies for soldiers, who back then were forbidden to marry. He was known to have healed the daughter his jailer's daughter. The day honoring Saint Valentine was not supposed to be associated as a romantic celebration until the practice of courtly love emerged in the High Middle Ages, during the time of Geoffrey Chaucer. It was fully observed as a romantic day by the 15th century, where lovers started to express their affection through offering bouquet of flowers, presenting chocolates or other confectionaries, or exchanging of greeting cards. This practice is still observed up to this day.
Valentine's Day Ideas on Budget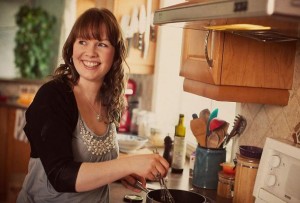 The celebration of Valentine's Day sometimes demands for a healthy budget. But it doesn't mean that you have a little budget to allot for this occasion, you won't pursue your willingness to make this date extra special for your special someone. Here are valentines day ideas that you might as well consider to make Valentine's a day to remember:
Gift Customization– there are stores and stalls which offers custom designing of mugs, tees, key chains, frames or pins. You may get a copy of your best photo and a short romantic note or valentines day messages to have it printed on your desired item.
Cook-it yourself Dinner For Two– instead of going out to celebrate, rejoice this occasion at home. Search for recipes for dishes that you think will be perfect to fill your stomachs and your hearts.
Application of creativity and artistry– if you are into music, you can pick up your guitar and compose a song, or you can sing a mash-up of your favorite love songs. If you're a painter, then you might create a portrait of your lover. If you're a writer, you might create a love poem. That will surely give your special someone that chills-to-the-bone feeling.
Burn a custom CD– do you think singing your theme songs for your lover sounds romantic, but you do not have the talent to take you there? Thanks to the CD player, it can save you. You may burn your own CD and fill it with the songs that have been part of the love that you have shared. Playing the CD goes well with the dinner-for-two at home. You may also dance with it.
Make a card– make your own Valentine's Day card. Just settle for a simple yet elegant design. Overly decorating your card will make it look like a birthday greeting card rather that a from-a-lover-to-special-someone card. Just don't forget to write the most special and romantic Valentine's Day messages on it.
Valentine's Day Ideas for Her
There's nothing a girl can appreciate more than the sincere effort of his man. Valentine's Day is another chance for guys out there to impress your ladies. We listed a few ideas on how you can do this:
Fill a room with balloons— try to fill a room with balloons of white, pink and red. Hide a special gift in one of the balloons. Before getting into the room, give her a box, she should suppose it is your Valentine gift. But it only contains a needle and a blindfold. Blindfold her and guide her to the room; she may suppose that the gift is already there. What she doesn't know is that she still has to search for the gift. That heightens the excitement of the day for her.
Chick flick marathon— pick movies that your lady can surely relate to. This goes with a bowl of pop corn and of course, don't forget a box of tissue. On her crying moments, make sure you will wipe her tears. A smack on her lips or a long kiss on her cheeks makes the weeping more romantic.
The classic rose petals— this has been an old one, but it has never lost its spark. Filling the house with rose petals; from the staircase, to the hallways and on her bed. Turn off all the bright lights and just settle with candle lights.
A trail filled with clues— make her feel that there will be nothing special that will occur on Valentine's. On the morning of the 14th, leave a box on her door, containing her first clue, something like, "Remember the tree where we carved our names? Go there and reminisce the memories we once shared there, and look for the man wearing purple." Choose such destinations that hold a certain memories for the both of you and put clues in there until she reaches the last destination. The last destination should be the grandest, for it is where you will spend the rest of the day.
One-night chef— this is perfect especially if you are the not-the-one-who-cooks type of guy. Just make sure that you will be cooking something that tastes good; you do not want your celebration go to waste. If you are this type of guy, cooking something simple is not playing safe; your lady will look more at your effort, even if it is just scrambled eggs. She will utter the typical if-the-guy-who-does-not-cook-cooked reaction, "You really cooked this?" and the like.
Valentine's Day Ideas for Him
For the girls, here are some ideas that can make your man fall in love with you all over again:
A trail filled with clues— this is also a good idea for the ladies. Your man always treat you like her queen, now it's time for you to treat him like your king; get up and exert some effort.
Strip Trivia— prepare strip trivia about your relationship, like when was the first day… or where do we first… and something more like that.
Room to room cocktails— prepare different cocktails that will surely meet his beverage standards. Fill each room with different cocktails and make him browse all the rooms in his house so he could get a sip of each cocktail.
Post dinner treat— if he prepared a dinner for you, make sure you prepared something for him, too! Prepare a romantic set-up in your home, so that when you got home, he will be surprised that there's still something left to do for the day.
Royal Treatment— this is perfect if he is a work-a-holic guy. Make him relax on that day and do everything for him; cook for him, give him a massage and do all the preparations.
Valentine's Day Gift Ideas
What is a celebration without gifts? Of course, picking and choosing the right valentine's gifts for your special someone is not necessary but is essential as well. You have to make it extra special for them. Here are some gift ideas for Valentine's Day.
Tee-shirt— buy shirts for both of you. It should have the same design.
Necklace— this will symbolize your love you will share on this day.
Ring— settle with couple ring to make it more romantic.
Bag— couples with the same design of backpack look cute together.
Bracelet— this is something that your lover will surely treasure.
Chocolates— this sweet has never failed to keep the sweetness between the couple.
Valentine Card— for someone who is busy, this gift is understandable.
AV Presentation— this requires creativity, time, effort and skills with video-editing software.
Movie tickets— going out for a movie is a fine idea.
Concert tickets— share the love with the music that both of you love the most, courtesy of your favorite artist, live.
Valentine's Day Gift Ideas for Her
Lingerie— of course, you have to know her size. This gift can be a way of saying, "I know you that much."
Jewelry— this will surely delight the girly girls out there. Sparkly things are their happiness.
Chocolates— women are confectioners, so this will never fail you.
Flowers— rather than calling it an old idea, call it classic.
Perfume— she will think that the scent turns you on, and that's women love to do!
Shoes— another perfect gift for the girly girls! Fashion is their happiness.
Dress— if you gave her shoes last year, give a dress that will complement it.
Romantic Movie— this is if your partner is a fan of such.
Cupcakes— cute plus sweet are equal to these.
Fashion bag— to complete the girly girl series!
Valentine's Day Gift Ideas for Him
Erotic story— with you as the main character! I'm not sure what will happen next.
Wallet— a leather one is manlier.
Perfume— the scent that turns you on!
Watch— complements the wallet in terms of manliness.
Polo— completes the manly series!
Wine— if ladies are confectioners, men are wine lovers.
Athlete's wear— if your man is into sports.
Pants— optional for the manly series.
Polo Shirt— this is a little cheaper than polo.
Action movies— men are fan of such genre of films.