Who says Valentines Day is just for lovers? Valentines Day is also a perfect time to celebrate friendship. This is especially if you don't have partner or someone special to celebrate Valentines Day with. For those who are single, no need to fret as the Heart's day is fast approaching. I bet you all have best buddies and friends who you can hang out with and spend the Valentines day. Also, don't forget to give your friend a token of friendship – a friendship bracelet perhaps?
Sending Valentines day cards is also a great way to express your appreciation to your friends. No need to use the usual card filled with stuff meant for lovers. But it's doesn't mean you can't use those with heart shape designs. Remember, this day meant to celebrate love. And there are different levels of love. Friendship love is one of those. If you are looking for sample of Valentines Day messages for friends, you're at the right place. Here are some Valentines day card wording samples that you can write and use.
Valentines Day Messages for Friends
You are like a sister to me.
Always there to cheer me up.
I love you for that!
Both of us are single.
So what?
Let's go out and celebrate this day.
My treat!
Through thick and thin we stayed together.
You are my best friend and you will always be.
A friend like you is a treasure to me.
I value everything that we have gone through
And very excited to face everything that awaits us in the future.
I love you!
Thanks for lending me your ears whenever I needed someone to listen to me.
Thank you for reaching out in times when I needed it most.
Most of all thank you for the friendship that you gave me.
Happy Valentine's Day my friend.
I wish we could be friends until the end.
You mean so much to me.
You are someone I can share my problems with.
My companion in so many funny and naughty things I did.
You are there to accompany me in the things and places I wanted to explore.
Thanks for the time and the laughter we shared.
Happy Valentines Greetings for Friends
Do you believe that friends are angels sent by God?
You are my angel.
Happy Valentine's Day!
You are one of the gifts I treasure the most.
Times with you are really happy to remember.
I want to spend more happenings with you.
Let us celebrate this day my friend.
We sometimes have arguments and misunderstandings.
We fight just like normal people do.
But those hard times sharpened our friendship more.
Now, I know that we can endure every problems and stay as friends forever!
We share each other's happiness, pains, laughters, successes and failures.
We almost share the same life together.
Thank you for being my friend.
Life will not be the same without you as my friend.
With you, worries seem to be lighter to carry.
I've cried on your shoulders and gripped your arms for strength.
I thank you for always being there for me.
Happy Valentine's Day!
Valentines Day Card Wordings for a Friend
If you don't have a date tonight, simple tell us.
We'll have a group date and a group hug.
Enjoy your Valentines day!
Let's raise high the banner of singles
That we are still happy with or without a date this Valentines.
#Proudtobesingle
On this Valentines day, may you have a great time celebrating it
With your special someone
Wish you all the best in your relationship
Happy Valentines Day!
I may not always say how much I love you as my friend.
Today, I want to express my heartfelt thanks for the friendship you gave me.
I want to let you know that you are one of the reasons why I am happy
and looking forward to start every day with so much excitement.
You smiled with me, cried with me.
You listened and helped me.
You inspired and scolded me.
You are a mother, a friend, a sister molded in one wonderful package.
I love you just the way you are.
Without you I do not know whom I can share my problems with.
I don't know where to run when things don't go the way I wanted it to be.
I will be lost without you.
You are really a friend that I can count on.
Valentines Day Quotes for Friends
Valentines Day Quotes and Sayings for Your Friend
Two souls with but a single thought,
Two hearts that beat as one.
– Friedrich Halm
Come, let us take our fill of love until the morning:
Let us solace ourselves with loves.
– Bible Proverbs
Valentine's Day: the holiday that reminds you that if you don't have a special someone, you're alone.
– Lewis Black
I'm not trying to hit on you, or throw you a line.
I just want you to be my Valentine.
-Author Unknown
We're born alone, we live alone, we die alone.
Only through our love and friendship can we create the illusion
for the moment that we're not alone.
– Orson Welles
Don't walk behind me; I may not lead.
Don't walk in front of me; I may not follow.
Just walk beside me and be my friend.
– Albert Camus
More Valentine's Day Sayings and Valentines Day Card Wordings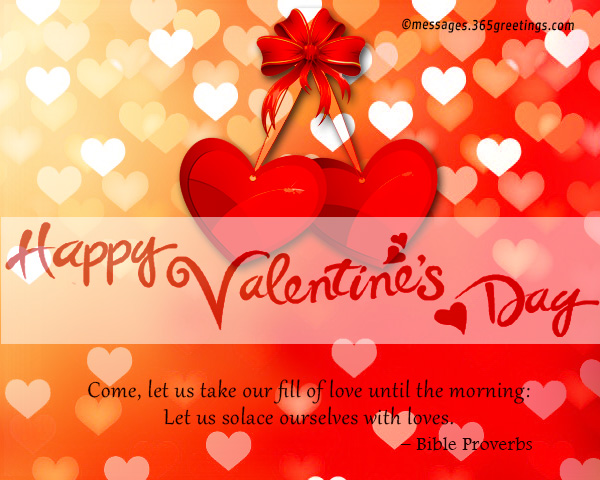 I love thee to the depth and breadth and height my soul can reach.
~Elizabeth Barrett Browning
In melody divine,
My heart it beats to rapturous love,
I long to call you mine.
~Anonymous
I've fallen in love many times… always with you.
~Anonymous
Love makes your soul crawl out from its hiding place.
~Zora Neale Hurston
Sympathy constitutes friendship; but in love there is a sort of antipathy, or opposing passion. Each strives to be the other, and both together make up one whole.
~Samuel Taylor Coleridge
"Who says love never lives? Maybe we've never lived."
~Anonymous
The Eskimos have 52 words for snow because it is so special to them; there ought to be as many for love!
~Margaret Atwood
Very small degree of hope is sufficient to cause the birth of love.
~Stendhal
Valentine's is the day to show our love to all the people who give meaning to our life. Share it to those who need to feel loved because by doing so, we have also shown love to Christ because He lives in every person that comes our way. Have a Happy Valentine's Day!
Happy Valentine's SMS Messages
Send a love greeting even if you are away from your loved one this Valentine's Day. Try to send any of the following Valentine's Day SMS messages to spread the love in your heart! Here are some Valentine's greetings perfect to send via your mobile phones.
Smile and feel the love,
Embrace the cheer brought to your heart.
I love you dearly, you are the one
I wish to be with, this day of hearts!
Happy Valentine's Day!
My love belongs to you from day one until the end of time. I love you!
Learn to love,
Open your heart.
Valentine's is the day
Each of us should celebrate!
Happy Heart's Day!
Happy Valentine's to you my love.
You stole my heart and kept it warm.
You own it as yours, and I love you for that!
Happy Valentine's Day!
Within our family I felt loved.
Among us I learned to love.
It is just right to celebrate this day with a family like ours.
I love you all with all my heart!
I'll be lost without you.
You are the star that showed me the real meaning of love.
Happy Valentine's Day!
I feel special when I am with you.
You treat me so kindly and with so much care.
I love the way you love me.
I hope you'll stay with me forever!
Thank you for coming into my life.
You are my armor against loneliness and pain.
You pampered me with all the love you can give.
Happy Valentine's Day!
More Valentine's Wishes
I am floating in the air with so much happiness because of the love you give me.
I hope to be the person who deserves to be loved by you!
Happy Valentine's Day!
I may be away in this day of hearts,
I assure you honey that you are loved.
May the power of love bring us closer in our thoughts.
I love you!
I am so happy because of you.
Life will not be complete without you.
You are the fire that keeps burning in my heart.
Happy Valentine's Day!
Do you know why I love you?
There are no reasons.
I just love you and I will always do!
Happy Heart's Day!
I appreciate your love for me.
I love the way you make me feel special.
I hope that we will stay in love together, forever. I love you!
The love I feel for you keeps getting stronger as each day pass.
God has given me all the reasons to love someone as lovable and sweet like you!
I love you not because of your beautiful face, or your smooth skin.
I love you because of the true person I found in you!
Happy Valentine's Day!