Here are some words of appreciation to express your gratitude towards someone, be it your friend, family, parents, mentor etc. These words of appreciation can be used as wording or messages for thank you cards. Feel free to use these appreciation messages to your facebook wall or twitter tweets.
I am very grateful for the extreme amount of understanding you give to me whenever I am being stubborn.
The gift from you that I appreciate the most is the friendship!
Thank you for everything.
More years of friendship for us.




The pieces of advice you gave me are highly appreciated.
If I didn't listen to you, I will not be happy right now.
Thank you so much!
Thank you for the times we shared the laughter, the joy,
the bitterness, the sorrow and the glory.
You are a true friend!
I thought you are just being harsh on me,
and then I come to think that you just want what's best for me. Thank you,mom!
I appreciate your love.




I highly value every present coming from you;
I want to show how important are you to me.
Thank you for your smiles that make my day absolutely free of anguish!
I relish all your efforts to release me out of my agonies.
Thank you!
The afflictions coming one after another almost took my life away,
until you came and help me get through.
I appreciate your presence!





When I'm happy, you laugh with me. When I'm grieving,
you don't cry with me but you help me shed the tears.
I will always treasure you!
Thank you for believing in me when I am starting to doubt my capabilities.
My confidence is credited to you.
I will cherish the moments you tap my back for every job well done. You give me more courage to fight!





I thought no one will be patient enough to stand by me when I am releasing my anger to the world, but you proved me wrong! Thank you!
I will cherish the times you encourage me, you are such an amazing friend!
You might think I am wasting your love, but I appreciate all of those! You're the best. I love you!
I feel so lonely until you introduced me to God. I want you to know how much I appreciate your effort to break my hardly-enclosed mind.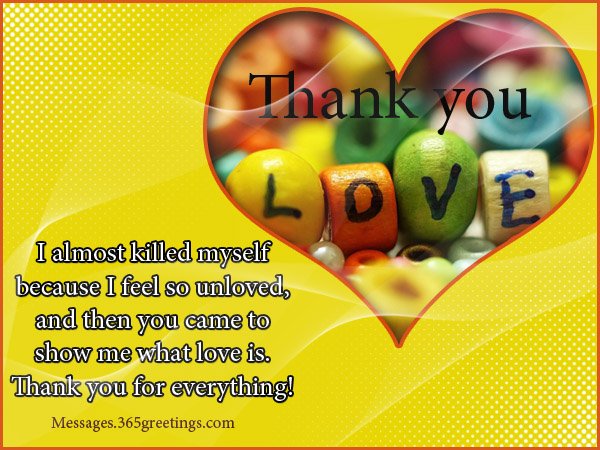 God, thank you for all the blessing, especially for those that I didn't ask for.
God, sometimes you could be so crazy that I you brought me to tears. Thank you for those things that are more than what I asked for.
I almost killed myself because I feel so unloved, and then you came to show me what love is. Thank you for everything!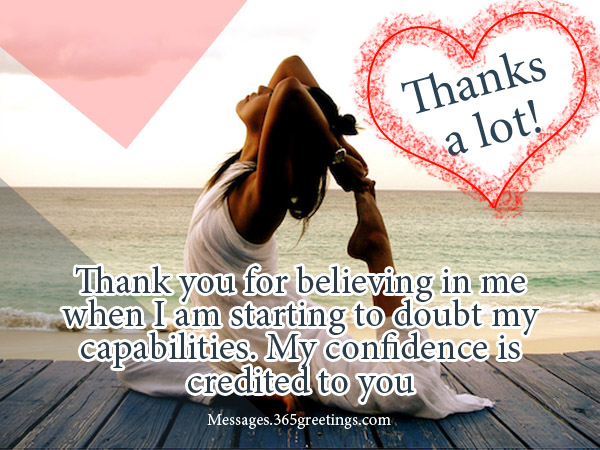 I thought I would be lost in the dark forever but you give me the lamp and guide my way. I truly appreciate it!