New year is the time when everybody expects fireworks and party. people Conduct special parties and functions to welcome New Year with a bang. New year Starts from Tokyo and travel around the world along the time. So it is a 24 hour party event spreads across the world. The new year falls on January 1st and december 31 st is the last day of previous year and it is know as New Year eve. People normally conduct party on eve and it will go in a normal mood until midnight. But as the clock ticks 12:00 O clock on midnight the non stop entertainment of party and dance spreads like a magic
New Years Eve Invitation Wording
Want to invite your friends for a New Year's Eve celebration and yet you cannot find the right words to write on that invitation card? Try these New Year's Eve  invitation wordings that will surely make them attend the party you will prepare. You may also share these wording for New Year's Eve party to your friends on Facebook, Gplus and Twitter.
As You know the New year Celebration will be soon
Why can't we sit together and watch all the events
With little bit of fun and pleasant time for our family
Please Come to our house on 31 December evening
It is the time to celebrate the new year
Let us have get together on 31 December
To Welcome New Year with little bit of fun and Party
Expecting you New Year Eve.
New Year Count Down Scrap
Anxious to track the New year Count Down on your profile of Facebook and twitter. Then post the image (Actual Image url to face book or twitter). You can post it to your friends or invitees profile so that they will also be able to do the countdown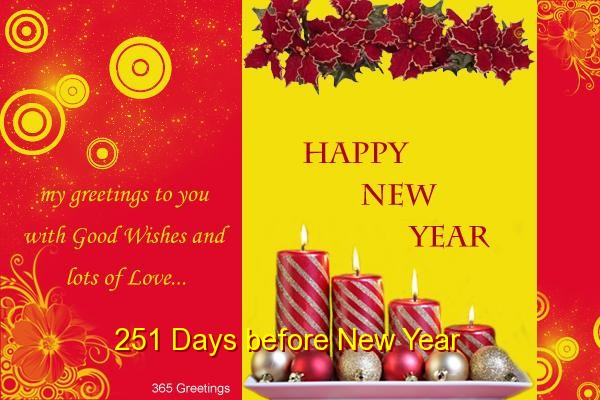 Collection of New Year Party Invitation Wordings
I want to celebrate the New Year countdown with you.
So come and party with me.
Please come to our house for New year eve party
Wine, loud music, and fireworks.
All these we will enjoy.
So let us party our hearts out as we wait for the New Year to arrive!
Party here, party there.
And you are the special guest for us
Let us welcome the New Year with a bang!
Party 'til you drop!
I prepared a special event for all of us to enjoy as we celebrate the coming of another joyous year!
Come and join the fun!
Let us party together as the whole world waits for the coming of New Year!
Before this year ends, I invite all of you to drop by and look back.
Be thankful for another year to come.
Let us cheer and enjoy.
Let us party all night!
Beautiful fireworks, luscious foods, joyous sounds.
All these are nothing if you will not come to celebrate the New Year's party with us.
Cheer up and join me in welcoming the New Year meaningfully.
Happy New Year!