Love sayings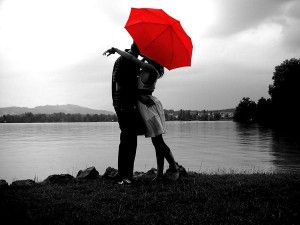 Love sayings can be compiled by anyone in order to express your love feelings to your special ones. Love is a wonderful feel which is inevitable in anyone's life. No one in this world is without love. Expressing your love in the right way is more important in love. Finding and placing the right words into your love sayings will enhance the beauty of your love expression on your lovable ones. Here we go with our best collection of love sayings which you can use it to send it to your lover, girlfriend, and boyfriend.
After I found my love with you,
My mind is spinning around you,
My life is getting busy with you,
My heart is fully engaged with you.
My eyes are always searching for you,
My heart is always beating for you,
My thinking is all about you,
And I love you.
The moment I saw you in my life is when I saw a lightning,
The moment you saw me is when my heart fallen for you.
I can feel your love without being near you,
I can feel your affection without being caressed by you.
You came into my mind and gave me the thoughts about you,
Each and every minute and I am even thinking about you in my dreams.
The love on you is not allowing me to even my close my eyes,
My eyes want to capture only your images.
We were strangers yesterday,
And lovers for today,
Our hearts got exchanged,
My heart beats for you and your heart beats for me.
I can feel your eyes facing the earth when I see you,
I can feel your eyes watching me when I face down.
I realized your presence in your absence,
Is this love? If I have fallen in love with you and I love you!
Love happens for those who is missing someone,
Yes I miss you and I am in love with you!
Your love is already a fixed one; it is just waiting to happen,
I think it is me who is that luckiest person.
Love wants more hours to love, more days to love, more love to be loved!
Lover never expects anything and never gets anything,
Love always makes others expect and always gives something.
I am not a poet to write on you,
I am not an artist to paint you,
All poetic words found its meaning with you,
All paintings are nothing before you.
Love has the power to turn day into night and night into day, love has the power to live and even to die.
Love is not expecting for someone,
Love is a happening for anyone.
Love sayings for her
Love sayings for her – the section where you can see good collection of sayings for your lover girl. Love should be expressed with uniqueness and innovativeness to add more love feel to it. Here below on this section we have given some messages under love sayings for her.
[snip msg]
The moon loses its beauty in front of your face,
The stars loses its shine in front of your eyes,
The ocean loses its vastness in front of your hair,
The world loses itself at your feet!
[/snip]
[snip msg]
Your smile costs my life!
I look forward for your smile to keep myself alive!
[/snip]
[snip msg]
I always find the ways which lead to your happiness,
I always live for your happiness.
[/snip]
[snip msg]
You are the rarest pearl I have found for my life,
You are the purest treasure I have found for my life.
[/snip]
[snip msg]
I miss you – the words I hate the most in the world, never want to hear in the rest of my life!
[/snip]
[snip msg]
The moment I saw you, I captured your image onto my heart through my eyes,
The day I saw you, I entered onto my heart through my soul.
[/snip]
[snip msg]
The love touched with soul lives forever than the love touched with heart,
Your soul is with me!
[/snip]
[snip msg]
The right looked like left for me,
I traveled in the south instead of north,
Took my breakfast as lunch,
Everything seems upside down after I fell in love you.
[/snip]
[snip msg]
Even the little things in love is enjoyed the most, I love to hear you smiling and be with you forever as a reason for your smile!
[/snip]
[snip msg]
I found your eyes talking to me when you fall short of words in our love!
[/snip]
[snip msg]
The only expectation from me to you is I love to hear your words when I am on my death bed!
[/snip]
[snip msg]
Yesterday I saw you,
Today I am seeing you,
Tomorrow I will see you,
Until my breath stops!
[/snip]
[snip msg]
I always used to admire your sweet little mischievous and kiddies activities, you are incomparable to anything in this world; you are the best in this whole world!
[/snip]