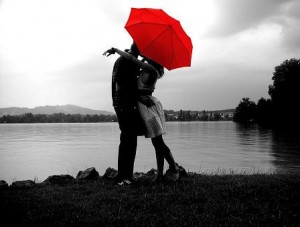 Hey we are in love. Yes Love is th best feeling given to us by god. Not only human beings are gifted that feeling, but also animals is having the feeling of love. The nature is made out of it. Without love there wont be world, or nature and family. So let us love. What you need now?? A sweet love quote, Yes We have bought you Some cute love quotes and famous love quotes. Not only that we have bought you normal love quotes from famous people
Do you "Love to love you" Then like this post in face book and share it to your sweet heart. Let her/him know you love to love you by her/him"
We Love You!! Yes we love you.
Best love quotes from books
So we are bringing the finest collection of love quotes from the books!!. these quotes are ever shine love quote.
"No, I don't think I will kiss you, although you need kissing, badly. That's what's wrong with you. You should be kissed and often, and by someone who knows how." – Gone with the Wind"My heart is, and always will be, yours." – Sense and Sensibility


"So it's not gonna be easy. It's gonna be really hard. We're gonna have to work at this every day, but I want to do that because I want you. I want all of you, forever, you and me, every day…" – Ryan Gosling, The Notebook


"Love means never having to say you're sorry." – Ali MacGraw, Love Story


"It was a million tiny little things that, when you added them all up, they meant we were supposed to be together… and I knew it." – Tom Hanks, Sleepless In Seattle


"My heart is, and always will be, yours." – Sense and Sensibility

Cute Love Quotes
hey do you "love to Love you" Yes every body. Now Find Below some Cute Love quotes from famous People
"It is a curious thought, but it is only when you see people looking ridiculous that you realize just how much you love them."
~ Agatha Christie
"I almost gave up on you today… but then I remembered why I held on so long.
~ Anonymous
"For, you see, each day I love you more, today more than yesterday and less than tomorrow."
~ Rosemonde Gerard
" Love is a game in which one always cheats."
~ Honore De Balzac
"Passion makes the world go round. Love just makes it safer place. "
~ Ice T
"In the arithmetic of love, one plus one equals everything and two minus one equals nothing. "
~ M. McLaughlin
"When I saw you I was afraid to meet you. When I met you I was afraid to kiss you. When I kissed you I was afraid to love you. Now that I love you, I am afraid to lose you."
~Anonymous
"If I had to choose between loving you and breathing, I would use my last breath to say I love you."
~ Unknown Author
"Blood may be thicker than water but love is thicker than anything."
~ Goldie Nash
"Love conquers all; let us surrender to Love."
~ Virgil
Sweet love quotes
"Love: A temporary insanity curable by marriage."
~ Ambrose Bierce
"You can give without loving, but you cannot love without giving."
Amy Carmichael
"Love is the river of life in the world."
~ Henry Ward Beecher
"Love is composed of a single soul inhabiting two bodies."
~ Aristotle
"The magic of first love is our ignorance that it can never end."
Benjamin Disraeli
"Of all the earthly music, that which reaches farthest into heaven is the beating of a truly loving heart."
~ Henry Ward Beecher
"There is only one sort of love, but there are a thousand copies."
~ Francois de la Rochefoucauld
"Love is the enchanted dawn of every heart."
~ Lamartine
"To a person in love, the value of the individual is intuitively known. Love needs no logic for its mission."
~ Charles Lindbergh
"To love and be loved is to feel the sun from both sides."
~ David Viscott
Quotes about love and life
"Life in abundance comes only through great love."
~ Elbert Hubbard
"I love her and that's the beginning of everything."
~ F. Scott Fitzgerald
"Love is the poetry of the senses."
~ Honore de Balzac
"I am not one of those who do not believe in love at first sight, but I believe in taking a second look."
~ H. Vincent
"Love is a fabric which never fades, no matter how often it is washed in the water of adversity and grief."
~ Anonymous
Famous love quotes
Cute Quotes about Love are quite popular nowadays. You will see different cute love quotes on major social websites like facebook and twitter being posted as facebook love statuses. In this collection of best love quotes, we include cute love quotes for him/her, cute short love quotes, cute funny love quotes and cute emo love quotes. These top quotes about love can also be sent as cute sms love quotes and love text messages quotes.
"The only thing we never get enough of is love; and the only thing we never give enough of is love."
Henry Miller
"I never knew how to worship until I knew how to love."
Henry Ward Beecher
"The way to love anything is to realize that it might be lost."
Gilbert Keith Chesterton
"He who cannot love must learn to flatter."
Goethe
"All I know is that you love me…in my dreams."
~ Anonymous
"The incomparable stupidity of life teaches us to love our parents; divine philosophy teaches us to forgive them"
~ Montesquieu
"Love me and the world is mine"
~ David Reed
"We loved with a love that was more than love"
~ Edgar Allan Poe
"He felt now that he was not simply close to her, but that he did not know where he ended and she began"
~ Leo Tolstoy
"I don't wish to be everything to everyone, but I would like to be something to someone"
~ Javan
Short Love Quotes
"Love is like an hourglass, with the heart filling up as the brain empties"
~ Jules Renard
"In dreams and in love there are no impossibilities."
~ Janos Arany
"Love is the best medicine, and there is more than enough to go around once you open your heart"
~ Julie Marie
"The only time a woman really succeeds in changing a man is when he's a baby"
~ Natalie Wood
"Love does not care to define and is never in a hurry to do so"
~ Charles du Bos
"True love is not about the hugs and kisses, the 'I love you's' or the 'I miss you's', but about the chills that hit every part of your spine when you think about Me/him or her!"
~ Lauren P
"True love doesn't have a happy ending because true love doesn't end."
~ Anonymous
Sometimes we let affection, go unspoken; sometimes we let our love go unexpressed,
Sometimes we can't find words to tell our feelings; especially towards those we love the best.
~ Anonymous
Romantic Love Quotes
"If this is a crush, then I don't know if I could take the real thing if it happens."
~ Anonymous
"Love and electricity are one and the same, my dear. If you do not feel the jolt in your soul every time a kiss is shared, a whisper is spoken, a touch is felt, then you are not really in love at all."
~ C. J. Franks
No matter how big the world is, if we are meant to be together, love will lead us to be together.
~ Jane Camarillo
"Can miles truly separate you from friends… If you want to be with someone you love, aren't you already there?"
~ Richard Bach
"Love does not begin and end the way we seem to think it does. Love is a battle, love is a war; love is a growing up."
~ James Baldwin
"Other men have seen angels, But I have seen thee, And thou art enough."
~ G. Moore
"In the end, it doesn't matter how many breaths you take, but how many moments took your breath away."
~ Anonymous
"Being deeply loved by someone gives you strength, While loving someone deeply gives you courage." – ~ Lao Tzu
"My heart is as strong as a diamond, yet as fragile as a crystal."
~ Anonymous
"All that I love loses half its pleasure if you are not there to share it"
~ Clara Ortega
"I have loved you all my life, it has just taken me this long to find you."
~ Anonymous
Inspirational love quotes
"It's not who you are to the world, it's who you are to me. It's not how many times I say I love you… it's how much I really do."
~ Mary Ann
"Hate leaves ugly scars, love leaves beautiful ones"
~ Mignon McLaughlin
"Love must be as much a light, as it is a flame"
~ Henry David Thoreau
"Love is the best medicine, and there is more than enough to go around once you open your heart"
~ Julie Marie
"The only time a woman really succeeds in changing a man is when he's a baby"
~ Natalie Wood
Best Love Quotes
For inspiration, many teenagers and even young adults find and collect teenage love quotes and cute teen love quotes. If you are one of those teens, then you've stumbled at the right place. Here are some samples of cute teenage love quotes and cute quotes about love that you can use as love facebook status or send as love sms quotes or love sms messages. Feel free to share these cute love quotes to your social accounts such as facebook, twitter and gplus.
"Tell me whom you love and I will tell you who you are."
~ Houssaye
"After a while you learn the difference between holding a hand and falling in love"
~ Anonymous
"Love is the great miracle cure. Loving ourselves works miracles in our lives."
~ Louise L. Hay
"Roses are red; Violets are blue; nothing in this crazy world could keep me from loving you!"
~ Anonymous
"When you love someone, all your saved up wishes start coming out."
~ Elizabeth Bowen
"Love is like pi—natural, irrational and very important."
~ Lisa Hoffman
The quarrels of lovers are like summer storms.
Everything is more beautiful when they have passed.
~ Joseph Addison
I love you not because of who you are but who I am when I'm with you.
~ Anonymous
"Love, I find, is like singing. Everybody can do enough to satisfy themselves, though it may not impress the neighbors as being very much."
~ Zora Neale Hurston
"At any rate, let us love for a while, for a year or so, you and me. That's a form of divine drunkenness that we can all try."
~ Anonymous
"Love makes everything that is heavy light."
~ Thomas Kempis
I get a warm feeling when you say hello or look my way, because I know that even for only a second you thought of me.
~ Anonymous
"You're like a Password. Hard to figure out, but I always want to keep trying."
~ Anonymous
"You talk too much, you laugh too loud, that's the price of love."
~ Brian Ferry
"Don't say you love me unless you really mean it, because I might do something crazy like believe it."
~ Anonymous
"If you press me to say why I loved him, I can say no more than because he was he and I was I."
~ Anonymous
"Sometimes when i say 'i'm okay' I want someone to hold me, look me in the eyes and say 'I know you're not'"
~ Anonymous