Thinking about your girlfriend while sleeping. Then send a good night message to her. That will do more than what good gift for her will do.These messages will help you to sent along to your loved ones to bid goodnight in a most romantic way. The romantic goodnight messages picked from here make your girl friend/boy friend/wife/husband/fiancé melt with love. Below you can find very cute messages for wishing goodnight with romantic words. These goodnight messages to your girlfriend is really heart felting and will your love to her
The cool breeze touching you brings my wishes for you to have a wonderful night with sweet dreams!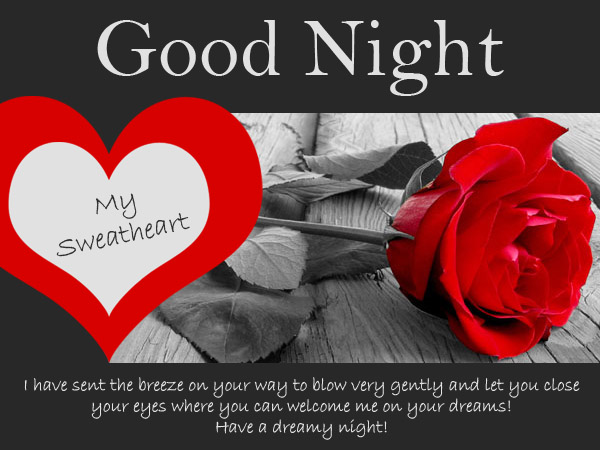 Let your body and mind rest well and enter the world of dreams!
My gentle and warm hugs be your companion
to make your night a romantic night!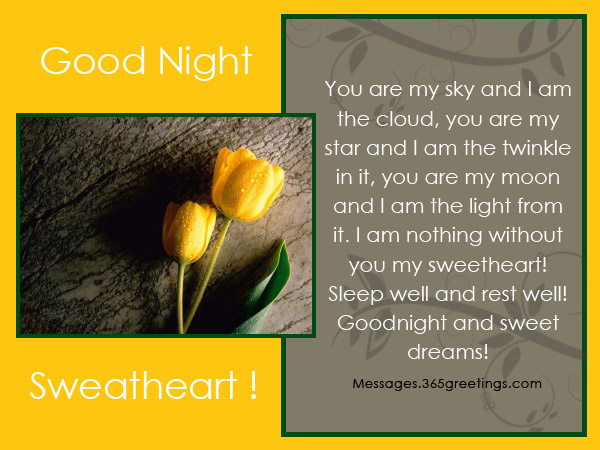 You are my sky and I am the cloud,
you are my star and I am the twinkle in it,
you are my moon and I am the light from it.
I am nothing without you my sweetheart!
Sleep well and rest well! Goodnight and sweet dreams!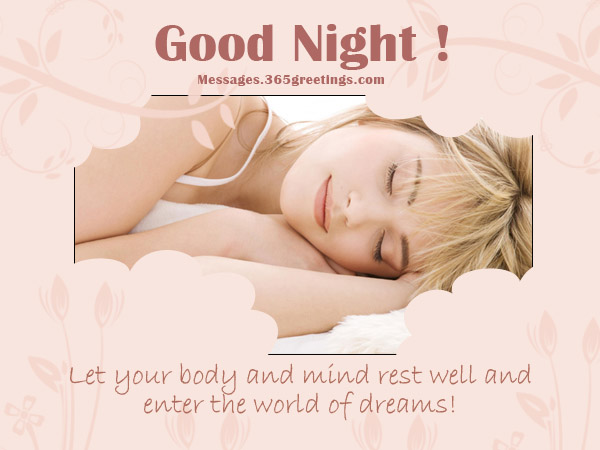 My little angel let you sleep like a baby and dream like a princess!
Goodnight my cutie!





Thinking of the sweet things happened during the day is a beautiful memory!
Let those memories bring you nice dreams! Goodnight!
I would like to be your pillow to hold your head on me!
Let me comfort you and make you sleep nicely!
Goodnight my love!





Let my goodnight wish bring smile on your face!
Kissing your eyes and bidding you goodnight!
Even though the whole world is sleeping my thoughts would be around you!
Even my dreams carry you my dear! Love you so much.
Goodnight and sweet dreams!





I wish I could be near you to make you sleep.
Hugging you and kissing your cheeks, the sweet smile on your face will remain in my eyes.
Let's sleep together and make our day a fresh day!
My message would carry a note for you to say that I love you to my heart and want to be in your life forever! Goodnight!





You are my kid and I am here to help you fall asleep with sweetest dreams!
My wishes will be always there for you to bid goodnight!
I have sent the breeze on your way to blow very gently
and let you close your eyes where you can welcome me on your dreams!
Have a dreamy night!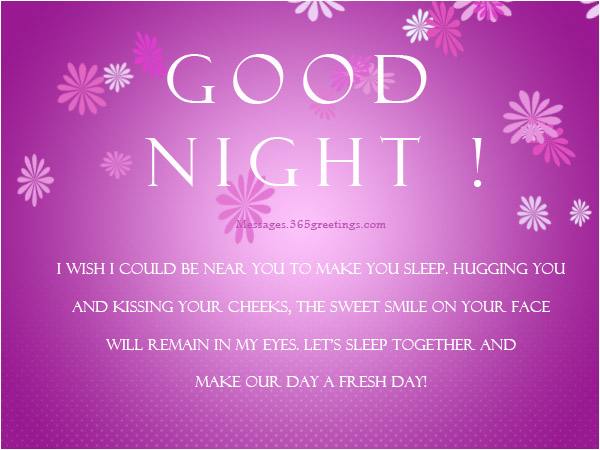 Let's think about our romantic moments and go to sleep.
Let's my thoughts sing a song to you in your dreams!
Have a great and sweet night!
I don't need to worry about my next day because I have you in my all days.
You are my day and night.
Let's cherish ourselves in our love life and welcome the upcoming days!
This day ends here with this sweet night.





You will be there with me till my last breath!
I care you so much and care you forever!
We met as strangers and got together as friends,
now we are one soul in two bodies.
This night is yet another moment for us to welcome a new day in our life!
Goodnight my sweet!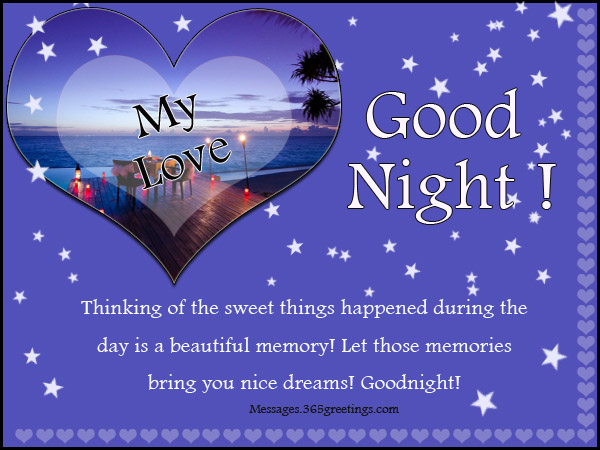 Related Resources
love quotes for her