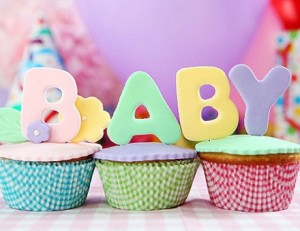 Welcome the new member of a family by giving him / her best baby shower gifts there are to offer. Holding baby showers is a way to gather family, relatives and friends on a special rite of passage that will remain embossed in a child's life forever. Since baby showers only happen once in a baby's life, make the most out of this special event by giving the best baby shower gifts.
Baby showers are special but if you're finding it hard to pick the most appropriate gift, then you have a big problem because there are tons of products available on stores. You might get a little lost from the moment you step into that baby store.
To get you on track, here are a few ideas on what to give on a baby shower that ranges from the best baby shower gifts to stuff that you can create on your own:
Best Baby Shower Gifts




Especially if you want to take the baby out for a little family trip, having a stroller where the baby can rest will come in handy. You don't have to get tired in carrying him all time and he can be more comfortable being tucked in any time of the day. Flexible and spaciously designed strollers will be good to gift the mother as she will be finding it very much useful during a walk.




It's best to give something like a high-chair or eating chair for the baby's future need, especially if he's about to get trained in eating solid foods later in life. But one of the best stuff to give yet is a bouncy seat that he can use for play time (in safe mode) that can be useful later on when he turns 8 months to 3 years old. A cute and decorated bouncy seat can be gifted which will surely win the mother's heart and she will be more happy to receive it. She can paddle her baby on the bouncy seat and see her kid enjoying every second on it.




The parents would most likely thank you for giving this in a baby shower. Baby bath kits, separately bought, can be expensive in the local market. Giving the baby bath needs in one shot will be a great relief.
Image: Supplierlist




If you want to gift the mother thinking in mind of something useful during travel then baby car seat would be the best choice. Check for safety loops and belts available on the baby car seat.




During the first few months and even first years of a baby's life, bed-time reading is essentially important. It's important to give baby books or better yet, a starter library, to assist in the developmental milestones.
Image: Mamalovesherbargains




To save from all the hassle and fritz in preparing the baby stuff before a trip, a baby travel bag will come in handy. This is different from the usual bag. It's specially designed to contain those bulging baby bottles and diapers.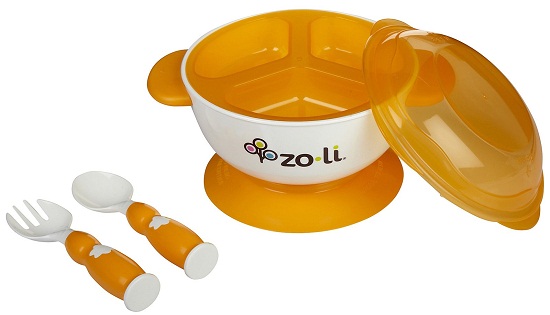 This will come in handy especially if the baby starts to demand rice porridge instead of milk. Giving this in a baby shower will be a great help for the parents.
Image: Diapers
If the baby's parents are the protective type, having a device that will monitor even the baby's snores would come in handy. With this, there can be no need to monitor the baby 24/7 without having to do other stuff around the house. This will be a great help for the baby as well as the mommy.




You'll probably get thanked after giving this as baby shower gift. Diapers are the most consumable baby material during the early stages.
Unique Baby Shower Gifts
Pacifier holders can range in a variety of designs that are individually designed to fit the baby's personality.
Image: Amazon




It's important to keep the baby protected and comfortable whether inside or outside of the house. These guppy slippers come in a wide variety of playful designs that will attract the baby's attention.
Image: Inhabitots
It's important to treasure those milestones as the baby grows up. With this print keepsake box, you'll be able to keep track of the baby as he/she grows up.
Image: Angelicbabyshowergifts
Gift pack containing baby bath items like soap, oil, cream, baby lotion, shampoo, towel etc is also a genuine gift can be gifted on a baby shower day.
DIY Baby Shower Gifts




No, this is not food. All that matters is how those boring stacks of diapers are presented. Surely, the manner in which a diaper cake may be presented depends on personal touches. You can let out your creativity by making this baby shower gift to make it look playful and attractive to the baby.
Image: Ourmesa
This is probably the most common do-it-yourself gift that a baby can have. You can also try knitting a baby sweater, baby mitten or bonnet but baby booties are by far the most useful as a gift. small cute booties are available in the market; you can collect a set of 5 booties in different colors and gift the mother-to-be. The mother will find it very much useful for using for her baby.
Image: Cherylscrochet
This is easy and fun to do. You can do this by simply buying a simple frame down town and personalize it by putting ruffles, shapes and animal cut-outs to make a unique frame. Then add the baby pictures to make it a first-year-frame that will cherish those memories during the first year.
Baby Shower Gifts for Boys
You'll need to find a memory book that is designed especially for baby boys. But with this as a baby shower gift, you'll surely leave an impression that you want to cherish even the tiniest detail of his milestones as he grows up.
No sooner than you think, that baby boy will start turning the house upside down. When the baby boy starts to venture in his 8 months and he starts to crawl, a play mat may come in handy to give him a safe and comfortable playground inside or outside of the house.
If there's a plan to have the baby boy circumcised this early stage, giving Vaseline would be medically helpful.
Baby Shower Gifts for Girls
If the baby shower is intended for a baby girl, a paci clip specially designed for girls would be nice to give. This will be very useful during the baby's early years especially if the naughty button starts to turn red.
Soft toys made of safe fur material can be gifted as it will attract the mother more than any other gift. Soft toys always are a good gift for a baby. Make sure the fur is of safe quality as it is important think in terms of baby's health.
Make moments that will only come once in a baby girl's life last by giving a memory book to store the developmental milestones she's about to make as she steps into the world.
Cheap Baby Shower Gifts
Try to give something that will animate playtime for the baby. You can find a knitted puppet in a local baby store. This is also recommended to give in order to push the developmental milestone of a baby.
It's very easy to find a combo like this in a local baby store. It will also be useful when the baby starts to tingle with the first protruding teeth. Teething will even be fun by having a rattle to shake with has he/she sinks in her teeth. This truly is a recommendation if you want a cheap baby shower gift that can make a lasting impression for the baby.
You can fill this with your dedication or design it depending on your personal taste. A scrap book to give on a baby shower will immediately come in handy the moment it lands on the table. This can be the baby's first diary where precious moments can be stored.
Personalized Baby Shower Gifts
You can simply sew the baby's name into a teething bib and give it as a personalized gift. This will make a plain gift become special.
The baby will surely need something that will keep him/her safe and warm during those tender years. A receiving blanket can always be appreciated. You can do multitude of stuff to add some personalized touches.