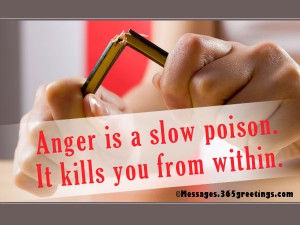 Beautiful words of wisdom can make your life joyful and positive. It can influence your thoughts and perception in a positive way. It is always good to read words of wisdom daily. This will add positive thoughts to your day and will make you feel inspired towards all the aspects of life. You should not only read, but should also share these words of wisdom with your friends and family in order to make them feel inspired and positive.
In this post, you are going to explore the most beautiful words of wisdom. You can save and read these words of wisdom daily, write it in your diary or share with your friends and family.
Words of Wisdom Quotes:
This is our first section of this post which has some beautiful words of wisdom quotes. Feel free to share it in your personal and social circle and make their day more beautiful and inspire them in a positive way.
**********
You cannot enjoy the present
and make your future
until you dwell in the past.
**********
Speak before its too late.
Listen until it's too early.
**********
In today's world
it is not enough to succeed,
others must fail as well.
**********
Discontentment is a cancer.
Always be happy with what you have.
**********
Absence of unhappiness
doesn't mean happiness.
Happiness comes from within.
**********
Anger is a slow poison.
It kills you from within.
**********
Find happiness in every little incident
and you shall be the master of your fate.
**********
Dream for the biggest
then only you can achieve big.
**********
Smile is a great stress buster
for both the giver and taker.
**********
Overcoming your fears
is the greatest battle won ever.
Inspirational Words of Wisdom:
Inspirational words of wisdom help people to overcome stress and depression. Not only this, but these also help people to think positive, feel happy and live a better life. So, read on to explore the best inspirational words of wisdom and do share it with your near and dear ones.
**********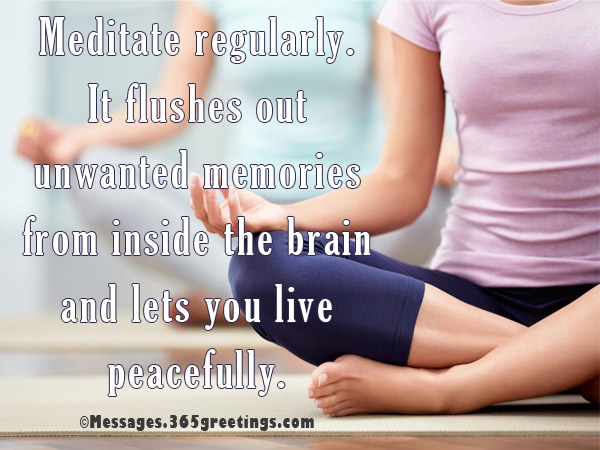 Travel is must.
It lets you learn new things
and meet new people,
thus making you much more knowledgeable.
**********
Rise everyday as a conqueror
and whole world is your kingdom.
**********
Meditate regularly.
It flushes out unwanted memories
from inside the brain
and lets you live peacefully.
**********
Believe in yourself,
and be thyself,
for no one else can know you better.
**********
Always spend some 'ME' time.
It lets you discover yourself.
**********
Make sure your deeds
make you happy in the end.
**********
Never ever lose faith in God.
He may be late but he never forgets to bless.
**********
Always have time
for your loved ones
instead of just making a living for them.
**********
We should assess
and analyze ourselves
but we should never be flattered by ourselves.
**********
Never ever compare with others.
Every soul is blessed
with some or the other unique quality.
**********
The day we grow up,
the same day we stop living.
So never grow up
and be a child from within.
Words of Wisdom for Kids:
Kids have tender minds. Their minds easily get affected with the things they come across and see. Therefore, it is very important that you should share beautiful words of wisdom with them in order to make them optimist which will help them in growing up as a better person. In this section, you will read the best words of wisdom for children. Do share it with all the children you know!
**********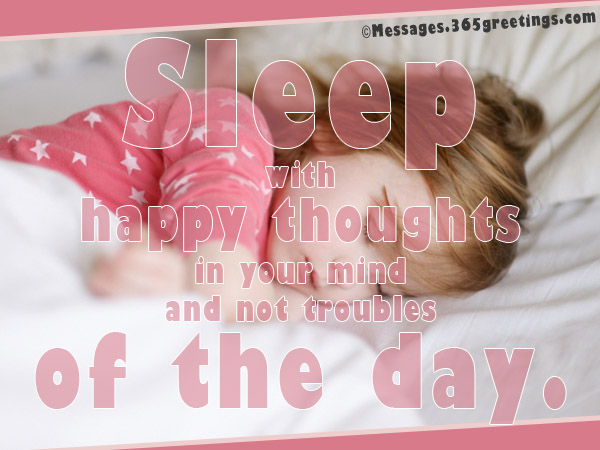 Count your blessings and good wishes,
not the money,
neither the number of toys your friend has…
That is what real treasure is.
**********
Sleep with happy thoughts in your mind
and not troubles of the day.
**********
Adapt with change
for change is inevitable.
**********
Good attitude
leads you to
a better altitude of life
and earn other's gratitude.
**********
Your attitude defines
your altitude in life.
**********
Everything happens for a reason
and that reason is always good.
**********
You should smile at your times of low,
only then can you learn to laugh in your good times.
**********
Work hard,
work smart,
and success will be yours!!
**********
Don't loose hope when you fail,
try, try, try till you get success.
**********
Always say 'I Am Possible'
instead of 'Impossible'
Words of Wisdom for Woman:
A woman plays many roles in her lifetime, from being a good daughter to sister to wife to mother to teacher and lots more. There are times when she starts feeling low about negative things coming across her way. If a woman in your life is going through such a phase, do send her some beautiful and inspirational words of wisdom to make her feel better and positive. In this section, you will read the best words of wisdom for woman. Do share these words of wisdom with that special woman in your life and make her better inspired about life.
**********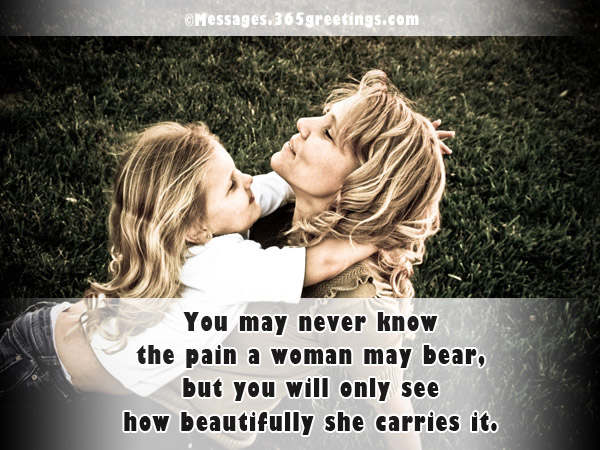 Learn to rise above hate and anger,
they make you dead from within.
**********
Learn from a child
how to breathe deeply
only then can you attain peace of mind.
**********
Spending time with your loved ones
is more important than spending anything on them.
**********
Be a strong woman
and your husband shall be
the most powerful man on earth.
**********
It's a woman
who drives the world
So, don't let your inner strength die!
**********
A woman may never show her feelings
but she expects to be dealt
with not just words but feelings too.
**********
A woman in any form or relationship
is the best advisor one can have.
**********
You may never know
the pain a woman may bear,
but you will only see
how beautifully she carries it.
**********
You will only be called a man
when you learn to respect your woman.
**********
A woman is worth
far more than her pearls and jewels.
**********
Learn to respect the differences
instead of finding out similarities.
**********
In failure lies success.
Unless you fail you will never value the success.
Funny Words of Wisdom:
Learning becomes easier when it is done in a fun way. Therefore, here are some funny words of wisdom. There words of wisdom will surely make you smile but will also help you learn something about life and its other aspects. So, what are you waiting for? Join the fun ride and inspire others too by sharing these funny words of wisdom with them.
**********





Learn to laugh at yourself too.
**********
Life may be a bitch sometimes
but you have to be strong enough
to overcome any shortcomings that it leads to.
**********
Life is mostly how we react
to things than to live through things.
**********
The life's struggles of today
are shaping your brighter tomorrow ahead.
**********
Don't take things
as revenge or forgiveness,
instead learn to ignore them.
**********
Optimism is the key to a
better, happy and mad human being.
**********
Happiness comes from within.
So why are you trying to chase it?
**********
Arguing involves two idiots.
Conversing involves two intellectuals.
**********
It is not the negative thoughts
that disrupt our mind and mood
but the absence of good ones that matters more.
**********
Have a personality which sees
good in everything that you come across.
Surely, this might make you feel like an insane!!
**********
We should always be like joker,
making others smile even though
lot of discontent is hidden within.
Be a good joker!!
Learning new and positive things about life every day can shape your future in a better way. So, never stop learning. Not only this, but sharing what you have learn with the ones you know is also a good sign of intelligence. So, show some intelligence and send these words of wisdom about life with your friends, family or colleagues. You can also take out the print outs of these words of wisdom, get it framed and hang it in your living room. I have placed 3 words of wisdom quotes in my living room. Anyone who enters the room reads it and gets inspired form it.
Stay connected with us for more amazing quotes and ideas that will inspire you in a positive way and will enhance your lifestyle in a much better way.