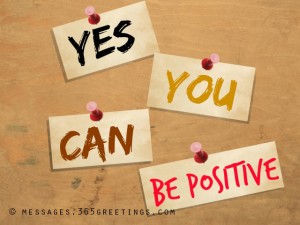 Inspirational messages play a very important role in one's life. These messages constantly remind us the importance of being determined towards our goals. Inspirational messages can encourage people through all the ups and downs of life.
You can send these inspirational messages to your near and dear ones in order inspire them towards a better life. These messages will surely make them feel good and encouraged. You can find all types of beautiful and inspiring messages here.
Daily Inspirational Messages
These are the best daily inspirational messages that are essential for a beautiful start of the day. If someone is feeling blue, send these messages to them to make them feel good and inspired.
In this bright new day,
I wish you spread the wings of your dreams,
And fly away to world of success,
Where you can achieve whatever you desire,
And whatever you deserve!!
Every time you pray,
Always make a wish that,
God gives you what you deserve,
And not what you desire!
You know why?
Because your desire may be few,
But you deserve a lot more than your desires!
Learn to free yourself from all the worries,
See the positive side of the moment,
Walk with confidence and dignity,
And no one can stop you from being successful!!
Inspirational Text Messages
There are some really wonderful inspirational text messages which can help people in moving ahead with confidence and which provide strength to them. Help your near and dear ones to feel content and strong by sending these beautiful inspirational text messages to them.
Each one of us has different abilities,
It is just that we are not able to identify it.
Your abilities are really high,
Don't let it go in vain.
Search within yourself,
And you will get the answers.
Do put efforts in making a person smile, which hardly cares for you!
Instead pass a beautiful smile,
to an old person on the road or a kid walking by.
This smile of yours will surely,
Make them feel happy!
In mirror, we see the reflection of our looks,
But in the eyes, we see the reflection of our heart.
Make sure your heart is pure…
As your eyes, they can reveal everything within your heart.
Short Inspirational Messages
It is always said that the shorter your message is, the easier it is to understand. On this note, here are some short inspirational messages (short inspirational one-liners) which are easy to understand and great to follow.
Exercise of the day: Inhale Love, Exhale Hatred.
Without struggle and hard work, you can't see success.
It's not about the tears you shed,
But it is about the smiles you spread.
Inspirational Messages for Students:
Inspiring a student is always a good thing. For, these students are the future. Send these inspiring messages to the students and help them in working hard, applying full effort and achieving success.
Nothing is impossible to achieve,
If you have spark in your heart,
And desire of being successful.
Discipline and hard work are very important for success.
Live a disciplined life and work hard,
And no one will be able to stop you form being successful.
Feel proud in being a student,
For no one, but a student gets an opportunity,
To learn new things every day!
Religious Inspirational Messages:
God is omnipresent. He always guides and protects us from all the difficulties. Help people realize this fact by sending these wonderful religious inspirational messages to them. These messages can encourage us, uplift our spirits and provide a long-lasting strength to us.
We might not see him,
But he is always there for us.
Let go all your worries,
And move ahead with a new strength,
For there is always someone,
who is keeping an eye on us from the heaven above.
A little prayer full of faith,
Can save us from the blue
This can make us feel great,
And improve the life's view!
All it takes is the few moments of yours and
Few words full of faith,
To overcome the darkness of life.