The Art of Flirting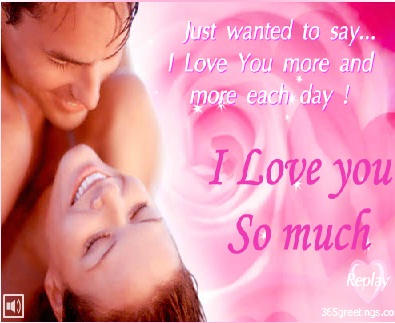 So you wanna try flirting with a man and capture his attention through flirty text messages? Or perhaps you want to get some attention from your boyfriend as you miss him by sending cute flirty sms messages? But what is text flirting exactly? Well, as for me it's about sending cute and short love text messages out of the blue that will make your man miss and think about you. When done right, sending flirty messages for him can make his mind occupied by you.
Here are some flirty text messages to send to a guy to show your interest for him. Some of these flirty messages are funny while the others are cute and romantic. Feel free to send these flirty text messages to your boyfriend, crush or even to your husband. You can also use these flirty messages to catch their attention on facebook and twitter.
Flirty I Love You Messages, Flirty Text Messages to Send
Every minute of the day, I think of you.
I'm crazy in love with you.
You must have casted a spell on me,
I want to be with you for eternity.
I love you so much.
Loving someone is the nicest feeling on earth.
Being loved in return is the best gift I've received since birth.
I'll spend the rest of my life loving you.
Someone who believes in me…
Someone who loves me for me…
Someone to call my one and only
That someone is you, my baby.
I love you.
Love is a chain that has enslaved my heart.
You're the only one who holds the key to that deepest part.
I love you so much.
I give my heart for you to keep.
I'm begging you, please don't break it.
For I see my eternity with you
That's how I love you so.
Flirty Text Messages for Him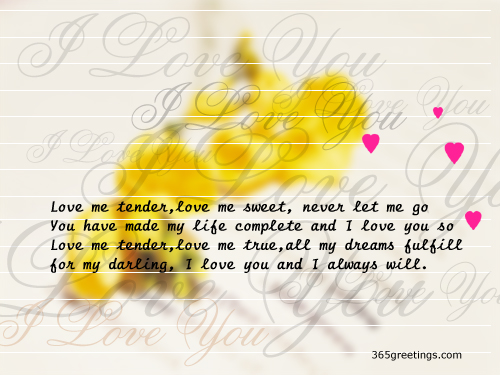 If I were to make a wish,
I'll say "YOU"
Coz I've been missing you!
– – – – – – – – – – – –
Are you a drug?
…..
Coz I'm addicted to YOU!
– – – – – – – – – – – –
Can't sleep without a goodnight kiss,
A kiss from a good looking who I am texting with!
– – – – – – – – – – – –
I am looking for a WANTED man!
He stole my HEART!
– – – – – – – – – – – –
If I can get a penny whenever I miss you,
I'd probably a millionaire right now!
– – – – – – – – – – – –
They say that when someone is thinking about you,
You find it hard to sleep.
Are you still awake?
– – – – – – – – – – – –
The person who receives this text is "DIRTY"
Dashing
Irresistible
Romantic
Talented
Yummy!
Are you Dirty?
– – – – – – – – – – – –
If are you to measure my love for you,
Count the rain drops in a rainy day!
– – – – – – – – – – – –
I'm gonna call 911!
A robber just invaded,
He Stole My heart!
Flirty text messages to send to your Boyfriend
Send him a cute yet fun flirty text message note to make him feel well thought of. Let him know that you're missing him and at the same time give a hint of flirting. With these cute and flirty sms notes and Missing you Messages, you can convey your feelings to your guy friend, boyfriend and crush.
You are like my time machine
I can see the FUTURE with you!
– – – – – – – – – – – –
You are like vitamins
You help me keep going!
– – – – – – – – – – – –
You are like my BRA
There to protect
There to support
– – – – – – – – – – – –
I think I suffer from amnesia and
I can't remember you name.
Can I call you "MINE"?
– – – – – – – – – – – –
You ask me how much I love You?
Count my hair,
Multiply by millions.
– – – – – – – – – – – –
My hand is getting cold,
I think it's missing something to hold with.
– – – – – – – – – – – –
If I can arrange the alphabet again,
I will put the "U" beside "I".
– – – – – – – – – – – –
Still awake?
That's probably because I've been thinking of you!
Flirty Text Messages to Send to a Boy
Cute flirty text messages, Flirty funny text messages
Express your love to a guy through SMS. This will help in telling him how you feel that you can't tell when he's in front of you. I Love you cards are also a great way to express you feelings. 
You are one-of-a-kind!
You're always on my mind
Thinking of you 24 hours a day!
7 days a week!
– – – – – – – – – – – –
Aren't you getting tired?
Because you keep running on my mind!
– – – – – – – – – – – –
I don't know what you did to me
I think I'm charmed by you!
– – – – – – – – – – – –
You seem like a hill to me
I can't help but falling.
– – – – – – – – – – – –
I'd love to have a car
I'd love to be a millionaire
But I Love you more!
More Flirty SMS Messages
Sweet flirty text messages, Flirty text messages send your boyfriend
Make him miss you too with these love messages to send to your boyfriend and special someone. You can send love quotes for him or flirty love messages to win his heart and life.They will surely reply you back and response to your longing. Just express the love you feel for him while making his mind occupied by your image.
I thought the sun just rose when you walked in,
because you just lit up the entire room!
Could you try wrapping your arms around me?
Because I want to feel safe with your muscles leaning against my shoulders.
Please stand by me if I am not eating heartily,
for you are yummy enough to restore my appetite.
My feeling for you is exactly comparable to a copied assignment,
I can't explain it!
There's dirt on your honey-dripped, kissable lips.
And my lips got a built-in dirt remover so let me go get it.
Just a tiny glimpse of you will make my day complete,
but what I need is someone to make my life complete.
Could you always stay with me?
I bet you are a time machine;
when I look at you,
I can see my clear future ahead of me.
The winner of the guy-I-look-at-most-often award goes to,
none other than: you!
Your trophy is a sweet kiss from me,
plus a dinner date package!
I'm trying so hard to get the picture of your smile out of my head,
and it's not really working.
No equation is too hard to solve for me,
if that is to solve for how much gravitational force
I do need to make you fall in love with me.
If you are a dead skin cell on my body,
I won't scrub you out of my body!
Because I don't want to lose you.
Other girls are running after you, but I won't.
Because I know you'll come to me willingly, voluntarily.
If I am dreaming as I sleep on your biceps as my fluffy pillow,
how I wish I won't wake up!
They are pulling you towards them so hardly,
but I know I can make you come with me effortlessly,
because I know how much you crave for me.
That masculine face is surely an exquisite masterpiece of a genius!
You're parents must be great artists!