Strength Quotes and Sayings
What comes to your mind when you hear the word 'Strong'? Do images of your besties with six packs fill your mind?  Maybe you picture your favorite wrestling hero. If that's the case, you are so wrong.
Being strong is much more than shape, weight, and muscles. To be precise, strength is the sum of one's willpower, self-confidence, mental resilience, determination, empathy, and whatnot.
So, once again: What comes to your mind when you hear the word 'Strong'? Can you visualize yourself as a strong person? If not, let me tell you, my dear fellas, you already are strong, super-strong… but with suboptimal motivation.
Fret not, help is here! The most successful people in history have shared their two cents on how to find your own strength when life gets on top of you. Take a read through this list of best strength quotes ever.
I promise you'll find at least three that'll resonate with you and hope that they inspire you to be mentally, physically, and spiritually strongest.
Quotes about Strength with Picture
Nobody can hurt me without my permission. – Mahatma Gandhi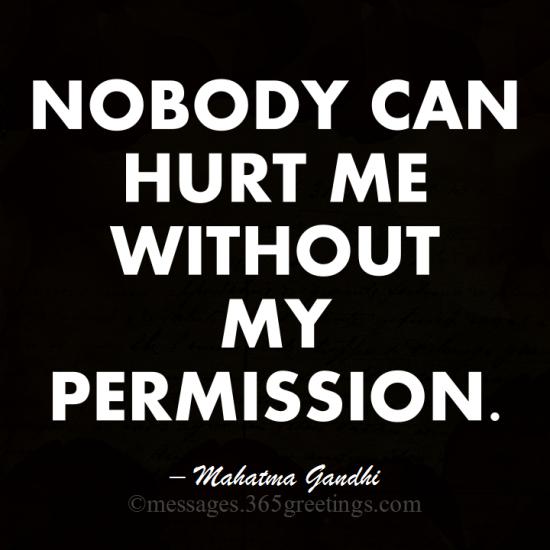 Strength is letting go, when you want to hold on. Courage is moving forward, when you fear what's ahead. Wisdom is listening, when you want to be heard. – Phyllis Arnett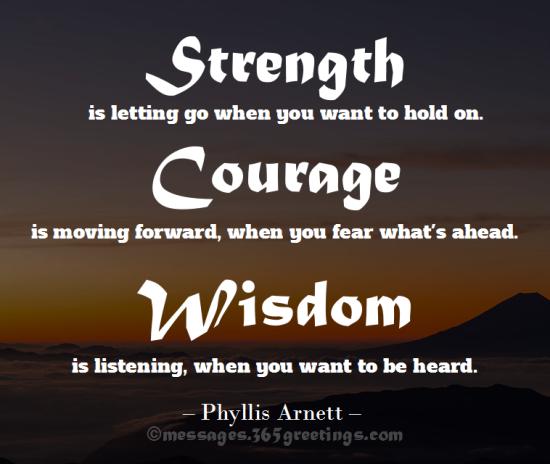 You never know how strong you are until being strong is the only choice you have.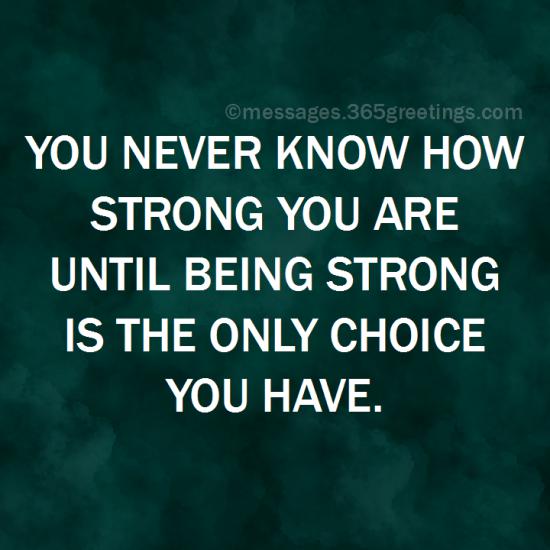 The pain you feel today will be the strength you feel tomorrow.
Strength does not come from winning. Your struggles develop your strengths. When you go through hardships and decide not to surrender, that is strength. – Arnold Schwarzenegger
The struggle you're in today is developing the strength you need tomorrow.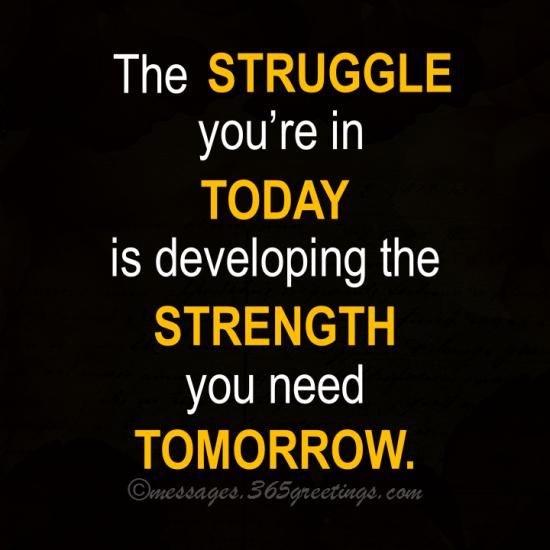 Mastering others is strength, mastering yourself is true power. – Lao Tzu
In the end some of your greatest pains become your greatest strength.
Strength is following through with your dreams even though you experience bumps along the way.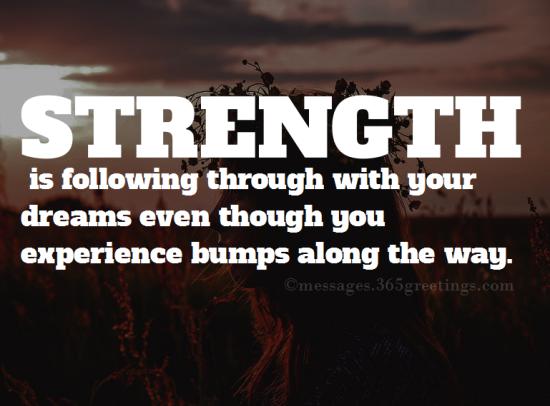 I have been fighting since I was a child. I am not a survivor. I am warrior.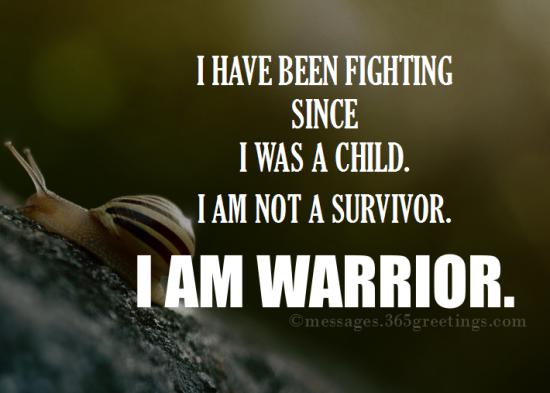 Don't limit challenges. Challenges your limits.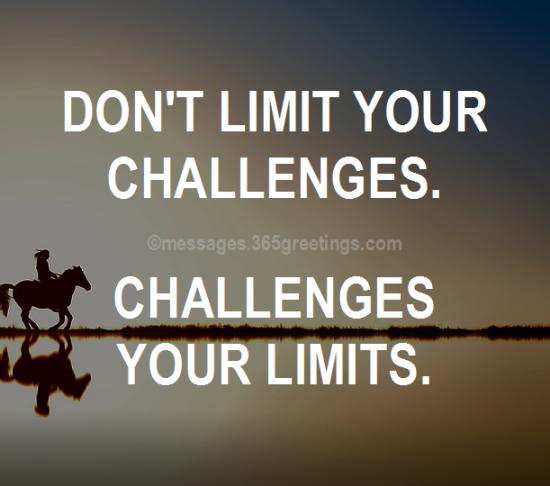 The weak can never forgive. Forgiveness is the attribute of the strong. – Mahatma Gandhi
At the end of the day, all you need is hope and strength. Hope that it will get better, and strength to hold on until it does.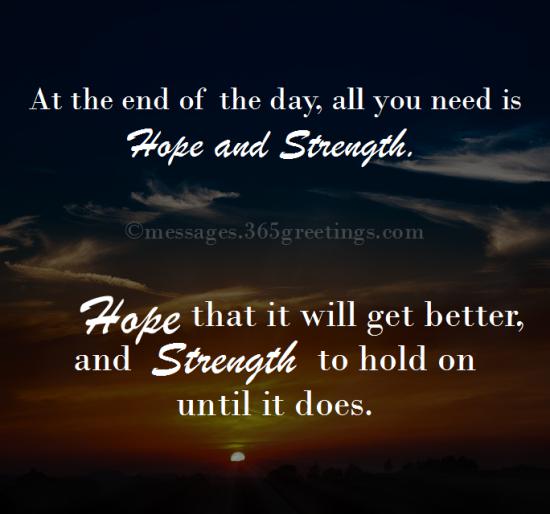 I can do everything through Him who gives me strength. – Philippians 4 : 13
Sometimes you have to allow yourself to be weak in order to grow stronger.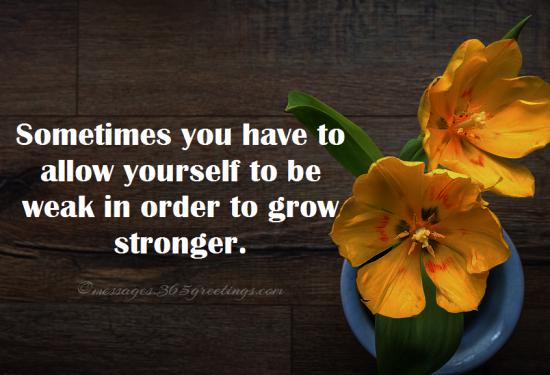 Giving up doesn't mean you are weak sometimes it means that you are strong enough to let go.
You were given this life because you were strong enough to live it.
So wear your strongest posture now, and see your hardest times as more than just the times you fell but a range of mountains you learned to climb. – Morgan Harper Nichols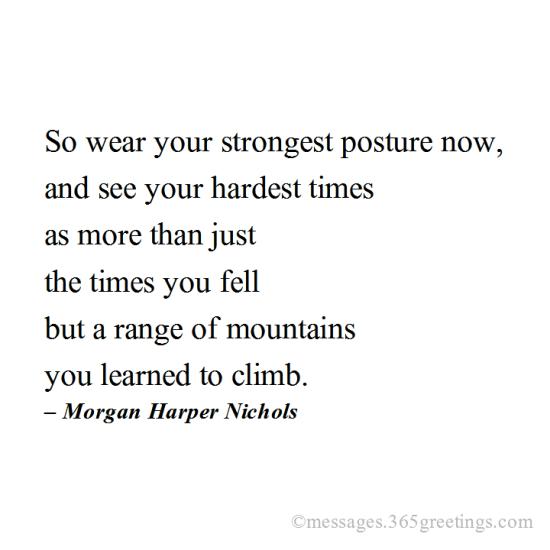 Courage isn't having the strength to go on, it is going on when you don't have strength. – Napoleon Bonaparte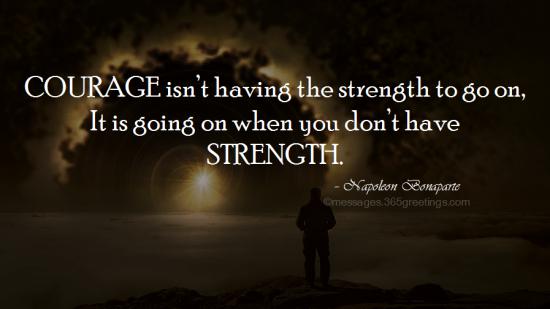 Strength show, not only in the ability to persist, but the ability to start over.
Be strong enough to let go and patient enough to wait for what you deserve.
Greatness lies not in being strong, but in the right use of strength. – Henry Ward Beecher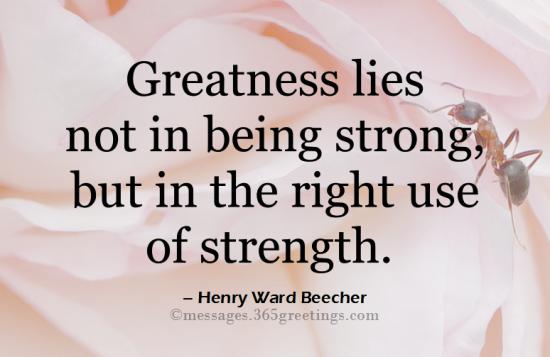 Strength, a river cuts through a rock, not because of its power but its persistence. – Jim Watkins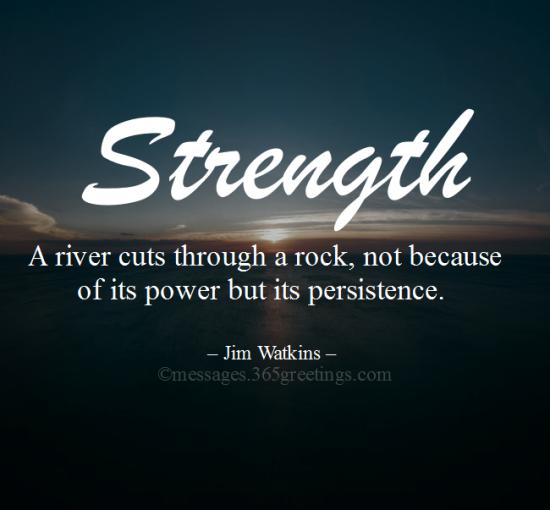 Do not pray for an easy life, pray for the strength to endure a difficult one. – Bruce Lee
Try to look at your weakness and convert it into your strength. That's success. – Zig Ziglar
Strength comes from struggle. When you learn to see your struggles as opportunities to become stronger, better, wiser, then you're thinking shifts from. I can't do this to I must do this. – Toni Sorenson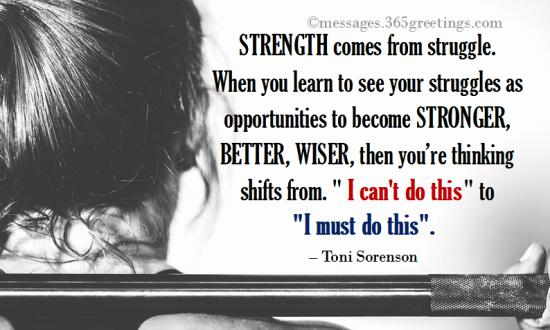 Don't let your struggle become your identity.
When you are weak, I will be your strength.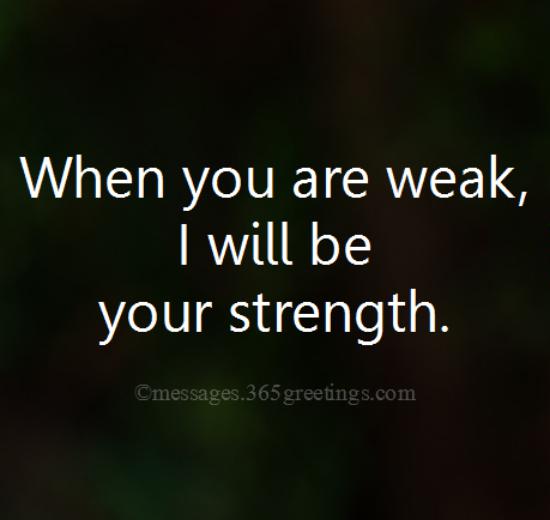 That which does not kill us makes us stronger. – Friedrich Nietzsche
Strength comes from lifting yourself up when you are down.
You are so much stronger than you think.
Strength doesn't come from what you can do. It comes from overcoming the things you once thought you couldn't.
Never apologize for being sensitive or emotional let this be a sign that you've got a big heart and aren't afraid to let others see it. Showing your emotions is a sign of strength. – Brigitte Nicole
The real man smile in trouble, gathers strength from distress, and grows brave by reflection. – Thomas Paine
Strength grows in the moments when you think you can't go on but you keep going anyway.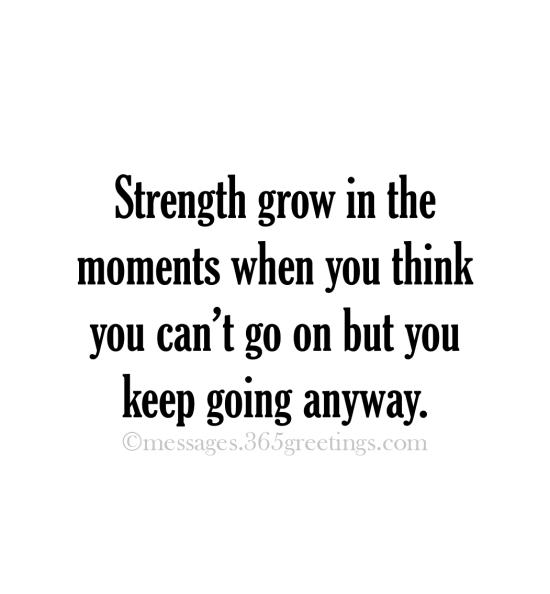 I never knew how strong I was until I had to forgive someone who wasn't sorry, and accept an apology I never received.
Be faithful in small things because it is in them that your strength lies. – Mother Teresa
With the new day comes new strength and new thoughts. – Eleanor Roosevelt
Being deeply loved gives you strength; loving deeply gives you courage. – Lao Tzu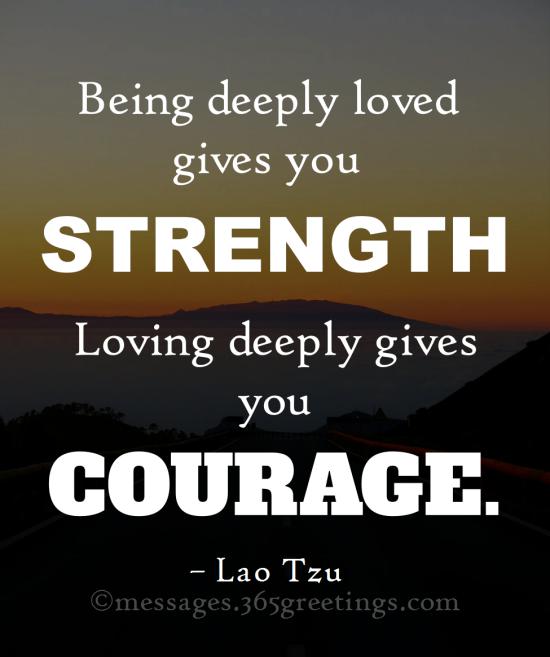 Hope is the only thing stronger than fear.
Never forget what you are, for surely the world will not. Make it your strength. Then it can never be your weakness. Armor yourself in it, and it will never be used to hurt you.
If you can imagine it, you can create it. If you can dream it, you can become it. – William Arthur Ward
Worrying does not empty tomorrow of its troubles. It empties today of its strength.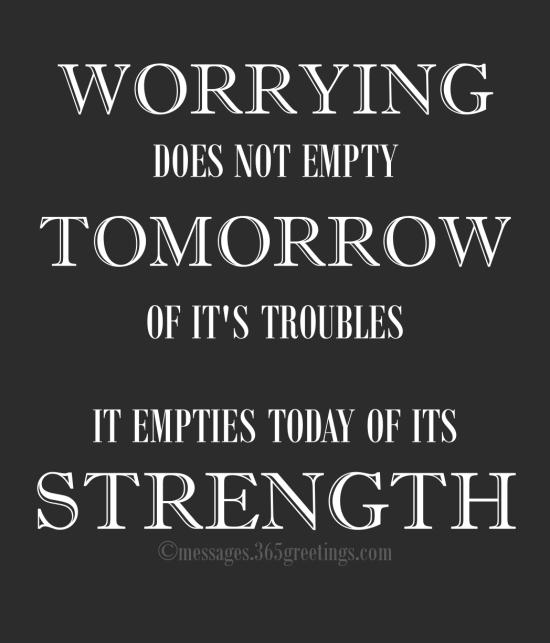 The sun is a daily reminder that we too can rise again from the darkness, that we too can shine our own light.
Only by contending with challenges that seem to be beyond your strength to handle at the moment you can grow more surely toward the stars. – Brian Tracy
The heart is a muscle and what do muscles do when they're torn? They grow back stronger.
The comeback is always stronger than the setback.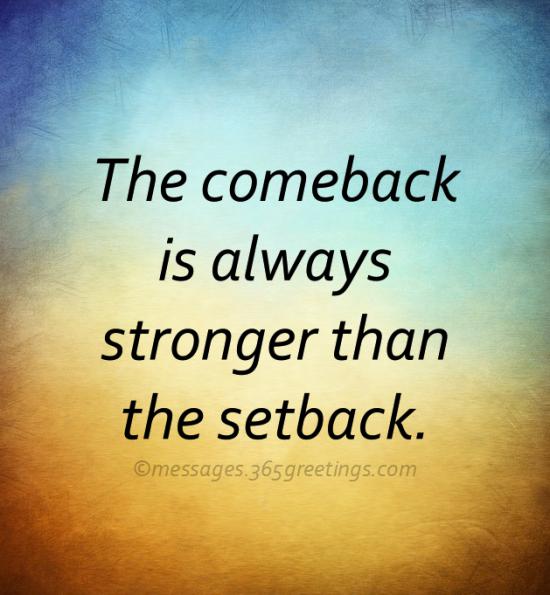 I'll find strength in pain.
Sometimes the strength of motherhood is greater than natural's laws. – Barbara Kingsolver
The strongest people are not those who show strength in front of us but those who win battles we know nothing about.
More Quotes about Strength
You've been armed with strength for every battle. The forces that are for you are greater than the forces against you.
Don't let the behavior of others destroy your inner peace. – Dalai Lana
When something bad happens you have three choices. You can either let it define you. Let it destroy you, or you can let it strengthen you.
Disappointments are not meant to destroy you. They are meant to strengthen you.
Don't limit challenges. Challenges your limits.
The strength of a family, like the strength of an army, is in its loyalty to each other. – Mario Puzo
When the world says give up. Hope whispers try it one more time.