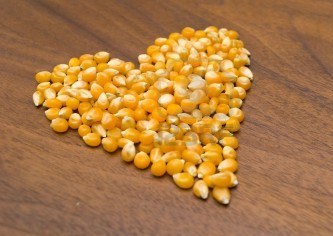 Sweep them off their feet with these corny tagalog pick up lines. Corny means trying to be cool but ends up being uncool. Trying to be trendy but ends up being old-fashioned. Sometimes, corny is also referred to someone who is very dramatic or sentimental. In short, you may consider these as baduy pick up lines.
Nerdy pick up lines are also considered as corny pick up lines. Nerdy is described as being overly intellectual or if not, someone who always follow scientific or technical guides when talking. So when a nerdy guy is expressing his feelings for his girl or girl-to-be, he would never fail to include school related stuffs and ideas. Browse the pick up lines and see what I mean.



This collection of corny tagalog pick up lines can be used for mobile SMS and your social networking sites especially with Facebook and Twitter. They may be corny but who knows they may bring charm to some lovely girls. Remember, CORN is usually sweet. Haha! What are you waiting for? Choose, share and make the recipients of this pick up lines in tagalog giggle!
Corny Pick Up Lines
Itutuwid ko ang landas mo
Para sa akin ka didiresto.
It feels great to be in love!
Just don't isolate yourself too much. It wouldn't be good to be exclusive for each other every minute or every second of the day. Remember, you are living in a community. You've got you're own families, friends, relatives, school or work mates and hobby peers. Some maybe too possessive that they want their dear one to focus on them alone. It wouldn't make you grow as a person guys. You both need to be dealing other people that may be reasons to your maturity. It would be great that way, that even if you're spending time with other people- at the end of the day your heart still seeks for a dear person you love. Then you are secured that your love is not weak that can change easily when you don't spend the entire day with that person.
Password ka ba?
Kasi hinding hindi kita pwedeng kalimutan.
CENTRUM ka ba??
kasi you make my life complete!!
Boy: Hangin ka ba?
Girl: Bakit?
Boy: Kasi di ako makahinga pag wala ka!
Redhorse ka ba? ang lakas kasi ng tama ko sayo eh
kung gagawa ako ng alak pangalan mo ang gagamitin ko.
kasi ang lakas mo sumipa kaso sa puso ang tama.
Teka, nasisilaw ako.
Bakit?
Kasi ang liwanag ng NGITI mo!
Surgeon ka ba? kasi ikaw lang ang nakapagbukas ng puso ko.
tok! tok! tok! Pwede ba akong pumasok sa buhay mo?
Gusto kitang maging amo
Dahil payag akong maging alipin ng pagmamahal mo
Philippines ka ba?
Kasi it's more fun pag kasama kita!
Gusto ko maging BASURERO
Para ako ang pupulot sa'yo, pag binasura ka ng taong mahal mo
Diabetic ka ba?
Kasi i'm planning to be the sweetest person for you!
Aanhin mo pa ang relo, kung kaya ko namang ibigay ang lahat ng oras ko sa'yo.
BOY: Lumiit ka ata ?
Girl: ha ? bakit ??
BOY: Kasi dati hanggang balikat lang kita, ngayon nsa isip na kita ..
Doktor ka ba? kasi ikaw lang ang makakagamot ng sugat sa puso ko.
Pulis ka ba? kasi nahuli mo ang puso ko.
Girl: November 1 ngayon ah…
Boy: May dadalawin ka ba? 
Ako na lang dalawin mo!
Tutal naman patay na patay ako sa 'yo eh.
Above pick up line may sound spooky but it's really cute. When a person is head over heels in love with a someone, English people might consider it madly or crazy in love. But here in the Philippines, as a slang we call it "patay na patay" or deadly in love / in love to death. That's how idiomatic we are that we could come up to extreme phrases just to express our feelings on a superlative manner.
Sa 'yo na lahat ang SSS ko
Pati PHILHEALTH ko
Basta akin ang PAG-IBIG mo.
Uy papicture tayo!!
*** para ma-develop tayo!!
Centrum ka ba??
*** kasi you make my life complete!!
Miss pwede ba kita maging driver??
*** para ikaw na magpapatakbo ng buhay ko..
Mahilig ka ba sa asukal??
*** ang tamis kasi ng mga ngiti mo..
Ibibili kita ng salbabida..
*** kasi malulunod ka sa pagmamahal ko..
Dalawang Multo ka ba? kasi Ghost-Two kita.
PEANUT ka ba?
kasi PEANUT-ibok mo ang puso ko.
si TINA ka ba?.
TINAmaan kasi ako sayo 🙂
Bangko ka ba?
kasi I wanna save all my love for you.
Relo ka ba? kasi sa bwat minuto't oras ikaw ang tinitignan ko.
kidlat ka ba?
kasi ganun katindi ang pagmamahal ko sayo, nakamamatay…
Me lisensya ka ba??
*** coz you're driving me crazy eh..
May kilala ka bang gumagawa ng relo??
*** may sira ata relo ko.. pag ikaw kasi kasama ko, humihinto ang oras ko..
Nakakatakot diba ang multo??
*** pero mas nakakatakot kapag nawala ka sa buhay ko..
Am i a bad shooter??
*** coz i keep on missing you.
May butas ba puso mo??
*** kasi natrap na ako sa loob, can't find my way out!!  
Sabi nila kasi libre lang mangarap.
Libre ka ba?
Ikaw kasi ang pangarap ko eh.
What kind of a lover are you? Do you struggle to find the right words to tell someone how you feel? Would you hesitate to confess and be contented just seeing that person from a distance? That's what the above pick up line is. Being contented to just look at the person you're dreaming about.
As your love doctor (ahem!), I'd advice you give it a try. There's no harm in trying anyway. You wouldn't know how a person would respond about your feelings unless you let her/him know first. Gather all confidence you have now and begin your greatest confession! make that dream into reality. Good luck!
Pain Killer Med ka ano..!
Bakit?
Kasi Boses mo pa lang marinig ko, nawawala na sakit na nararamdaman ko..
GLOBE ka siguro.
Bakit?
Kasi sayo, "Abot ko ang mundo!"
ikaw ba may ari ng Meralco?
kasi pag kasama kita, nararamdaman  ko may liwanag ang buhay
'di ka ba nalulungkot??
nag-iisa ka lang kasi sa puso ko..
Pwede na ba kitang tubusin?
Anlaki na kasi ng interes ko sa'yo eh.
I think SMART ka!
Bakit?
Kasi You have "the power to lead" my heart..
Pagod na pagod ka na noh??
*** maghapon kana kasing tumatakbo sa isipan ko eh..
Anung height mo??
*** ha?? pano ka nagkasya sa loob ng puso ko..
sana DEMONYO na lang ako..
Dahil gusto ko maging ANGHEL mo s kabila ng KADEMONYOHAN ko.
isda ka ba ? natinik mo puso ko ehh..
We often call someone we love as "the missing piece" in our lives. That's how love life is compared to a jigsaw puzzle. That when we found the right person for us, we have found the missing piece that completes our life. Have you found your missing piece? I am still in the search for mine. :p
Mabilis ka siguro sa mga puzzle noh??
** kasi kakasimula pa lang ng araw ko, pero nabuo mo na agad..
Laging BAGSAK ang mga GRADES ko!
Kasi sa tuwing may KLASE tayo,
ikaw lang PINAG-AARALAN ko!
TEACHER ka ba?
Kasi you taught me how to love
para kang drums..
kasi pag wala ka,
walang beat ang puso ko.
 Miss may-ari ba ng Chocnut factory ang tatay mo?
ang tamis kasi ng mga ngiti mo.
Para kang yosi, ang hirap mo alisin sa buhay ko.
Marimar, kaw ba yan? pwede ba akong maging Sergio ng buhay mo?
Electric Fan ka ba? kasi lagi umiikot ka sa isip ko.
Kung magkakaroon ako ng business,lahat bebentahan ko ng mura,
tama lang na sa'yo lang ako magmamahal.
Dalawa lang ang pwedeng mangyari.
Either magmurahan tayo o magmahalan tayo.
So ano?
Kaya mo ba akong murahin?
Kung hindi, eh di mahalin mo na lang ako.
Halika na, sumama ka sa akin kasi do not leave your valuables unattended daw eh.
Camera ka ba? kasi tuwing nakikita kita, napapangiti ako
Nerdy Pick Up Lines



People have different characteristics.  Even when in love, some can't get off their school-loving or bookish image. I don't think it's bad, because if it's their way of expression then let it be. Let them prove that even with their over intellectual image they can still be charming and loving. Do you have someone before or at present with this quality? If not, don't be excited because you might be able to find one in the future. Hahaha.
Nerdy Pick Up Lines for the girls
'Di ko na kailangan pang pag-aralan ang gravity.
Dahil sigurado naman akong sayo lang ako mahuhulog.
oxygen ka ba?
kasi hindi ako mabubuhay pagwala ka.
Miss nag-aaral ka ba?
Sagot ko na pangtuition mo, pag-aralan mo lng na mahalin ako.
Pwede ba kitang sundan?
Kasi sabi ng titser ko, follow your dream.
Kung nasa laboratory ka at kasama mo ako, eh di, you're in lab with me.
habang my exam:
girl: hoy lalaki bakit ka nangongopya?
Boy: huh! Hindi naman ah!
Girl: eh bakit ka nakatingin sa papel ko?
Boy: tinitingnan ko lang kung bagay ba ang apilyedo ko sa pangalan mo.
Ako ay isang exam..
***kaya sagutin mo na ako…
Sana I.D. na lang kita…
Bakit?
Para pag nawala ka, alam nilang akin ka!
Sana ikaw ang cardiologist ko…para ikaw ang mag-aalaga sa puso ko.
Sana scientist ako, para ikaw naman ang lab ko.
Pag wala ka, ang buhay ko parang lapis na hindi pa natatasahan: pointless.
Favorite Subject mo ba geometry
***kasi kahit saang angle ka tignan ang ganda mo eh!
Kailangan mo ba ng tutor?
tuturuan kitang mahalin ako.
 Nerdy Pick Up Lines for the guys
There may also be nerdy girls out there. If she is fun looking as this, who wouldn't fall for her? Here are some tagalog corny pick up lines for guys that a loving nerdy girl can use.  Never underestimate the power of words. You'll never know until you try. Good luck dear pretty smart girls.
Sana "T" na lang ako..
*** para i'm always right next to "U"
Kung magiging subject ka… Gusto ko ikaw ang pinakamahirap…
Para sa 'yo lang ako babagsak!
kapag ako ang umibig, parang kabilang classroom-
IBANG KLASE!
 Crayola ka ba?
*** ikaw kasi nagbibigay ng kulay sa buhay ko..
When you're not in love, do you really just see plain black and white? Dull colors maybe? Because when a person is in love, he/she would usually say my life is filled with colors now. Oh what love can do! Just to express how the heart feels,could come up to very extraordinary lines. Romeo and Juliet of the modern era.
Sana SOLAR SYSTEM kna lang?? Para sa'yo na lang umikot ang mundo ko….
Calculator ka ba?
Kasi, sa 'yo pa lang, solved na ko.
Keyboard ka ba?
Kasi type kita."
Para kang table of contents ng isang libro.
Kasi ikaw ang paksa ng bawat pahina ng buhay ko.
Exam ka ba??
*** gustong gusto na kasi kitang i-take home eh!!
 CHEMISTRY ba favorite subject mo??
*** lab kasi kita..
Excuse me.. Are you a dictionary??
*** because you give meaning to my life..
Magaling ka ba sa Math?
Ikaw kasi ang sagot sa mga equation ng buhay ko.
If only love could be so abundant everywhere, for this world would be a better place to live on. No more war and hatred, greed and competitions. Ahhm, but of course too much love may cause the earth to be overpopulated (if you know what I mean)
Anyway, though some would same corny pick up lines are the very opposite of sweet pick up lines, well I would disagree! Again, corns are naturally sweet so there corny pick up lines may also be sweet only that, not everyone can appreciate them. Everyone has their own style.
What's your style? If you have more tagalog pick up lines in mind, please feel free to share below at the comment section. We would love to hear from you!.