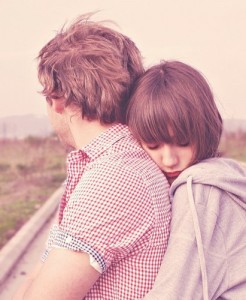 You may have heard and read tons of tagalog pick up lines and some are quite overused already. You just found the right page for the latest tagalog pick up lines that would surely be trendy in the coming days. Be one of the very firsts who would be able to use this collection. It's already year 2013 and this cool-sweet-attractive-funny way of letting know how a guy feels for his girl seemed to never fail it's charm. Day by day, people are fond of discovering awesome pick up lines. Some girls would even consider these phrases as simple jokes, maybe or maybe not – but hey, remember jokes are meant half the truth right?
Now enjoy these latest tagalog pick up lines in this collection. Feel free to send then via mobile or share them on your social networking site status updates. Also, you may share them to your family and friends to put smile on their face. If you have some newest pinoy pick up lines in mind, we would be very happy to read them on the comment section below.
Cheesy Pick Up Lines just for you!
Usually in a crowd or group of people, these pick up lines are used as an introduction of a good conversation. Making the other person feel comfortable with you. Just a less of arrogance so she wouldn't think you're overly confident about yourself. Because most of the time, that's a total turn off about a guy!
These compiled cheesy pick up collections in tagalog are just right for you. Simple yet very catchy. Would sure put a smile on a lady's face and who knows it might end up to getting her contact number. Go boy! =)
Pizza ka ba?
Crust kita eh.
alam mo ba kung gaano kita kamahal? konti lang naman.
konti lang naman, lampas langit na.
Kapag ba umupo ako sa tabi mo, tapos may umupo sa gitna natin,
Ibig sabhin ba nun may namamagitan na sa atin?
Boy: kaya kitang pasabihin ng I love you.
Girl: Imposible:)
Boy: sabihin mo "blue".
Girl: blue.
Boy: sabihin mo"love".
Girl: love.
Boy: Sabihin mo "21".
Girl: 21.
Boy: sabi ko sayo eh, mapapasabi kita ng 21, hehe:)
Girl: kala ko ba" I love you"?
Boy: I love you too!
Girl: (kilig) :">
Sana tsinelas na lang tayong dalawa, para mawala man ang isa
pangit na kapag ipares pa sa iba 😉
 Pano kapag nabangga kita? Sasabihin mo bang bulag ako kahit alam mo namang,
may pagtingin ako sayo?
Doctor ka na lang sana.
Para naman masabi ko sayo ang lahat ng nararamdaman ko.
noTEbook ka ba? . . . . . . . . paki-TakE noTE na maHaL kiTa !
 
Lindol ka ba? Kasi kapag nandiyan ka, nayayanig ang puso ko.
Gusto ko maging karpintero.. Para makagawa ako ng tulay papunta sa puso mo.
Uling ka ba? Nagbabaga na kasi damdamin ko sayo eh.
 Boy: Apoy ka siguro at ako naman ang kandila mo.
Girl: Bakit?
Boy: Natutunaw kasi ako pag nakikita kita.
Nung nakilala kita, dun ko nalaman ang sagot sa tanong ng Nescafe…
"para kanino ka bumabangon?"
Above pick up line is the famous tagline of a coffee brand Nescafe. The commercial would usually show a hard-working person who struggles everyday, rising up early in the morning drinking copy and thinking of making the day successful at work to be able to provide the need of the household. The tagline "para kanino ka bumabangon" in English means "for whom are you waking up/rising up". The said commercial was originally dramatic because it's more of those breadwinners in the family, not minding if it's still early to wake up as long as they can provide for their family. And the coffee is their partner in every morning.
The pick up line about made it lighter when used towards a dear one. It became more of being sweet than serious.
Gitara ka ba?
Bakit?
Kasi masarap kumanta habang yakap yakap kita.
Parang wala ako sa sarili ko.
Siguro, nasa "iyo" ako.
Miss may payong ka ba?
Umuulan kasi ngayon ng kagandahan.
And here are some Corny Pick Up Lines Tagalog for you to use.
I am very fond of corny pick up lines. The real challenge is how a guy could deliver a corny pick up line and yet was able to make the moment remarkable and likable. Admit it, not every guy can get a girl's attention in an instant.
These corny tagalog pick up lines will surely work for you. Teenagers love to share and exchange their own-authored pick up lines. Who would ever think they can be so poetic about love too? Enjoy our collection.
Nawawala ng puso ko.
paki-check lang, kung nasa bulsa mo.
Puro ka lakwatsa!!!
Pati sa puso ko nakakarating ka!
Maaring puro kalokohan lang ang alam ko, pero sana malaman mo din,
ikaw lang ang kinalolokohan ko.
Kotse ka ba? Kasi nasasakyan ko lahat ng trip mo
Kapag ako ay naging football player. siguradong ikaw namang ang goal ko.
"Pwede ba kitang maging driver? Para kaw na magpapatakbo ng buhay ko."
Panganib ka ba?
Bumibilis ang takbo ng puso ko pag andyan ka.
My mirror ba iyung puso mo? Cause I see myself in it.
Mighty Bond ka ba?
Kasi ng madikit ako sayo, hindi na ako makaalis.
Tag-init ngayon noh?
Dito ka sa puso ko- malamig.
Nestea ka ba?
Kasi pag kasama kita, bottomless ang saya!
Tutal matalino ka naman, paki-explain nga itong damdmain ko para sayo.
Aabsent ako sa lahat ng klase ko, makapasok lang sa puso mo.
 Sweet Tagalog Pick Up Lines
With these sweet tagalog pick up lines, let everyday be Valentines day, monthsary or anniversary. You don't really have to wait for any occasion just to be expressive and affectionate to your love one. That would be so unfair! He or she deserves the best of you everyday. So what are you waiting for? Browse our collection and pick any of your choice. Cheers!
 If true love waits, san ba yung waiting area?
aantayin kita.
Above pick up line is commonly popular to people who are not into rush of finding love. Instead, waiting for the right time when it comes and just waiting for the right person whoever she may be. Patience for love is not bad at all. It's better that forcing things and end up at a worst situation. Please enjoy our latest sweet pick up lines collection. Grab your phone and send it to your dear one!
Malabo na tlaga ang mata ko.
Pwede bang makahingi sayo ng kahit konting pagtingin?
May kakambal ka ba??
Bakit???
Kase hindi ka lang nasa Puso ko… nasa Isip pa kita.
Ayoko na sa sarili ko…
Gusto mo sayo na lang ako?
"PAPAYA ka ba? PAPAYAkap sana ako. PAPAYAg ka ba?"
*meron ka bang eraser?
hindi kasi kita mabura sa isip ko.
"Yoyo ka ba?
Kasi kahit anong gawin kong pagtapon sayo, bumabalik ka parin sa puso ko"
Bakit mo ako sinagot agad?
Ang panliligaw kasi, hindi dapat pinapatagal.
Eh ano ang pinapatagal?
Ang relasyon 😉  
Nahihirapan ka bang maging ikaw?
Try mong maging tayo, baka mas madali!
Sana naging damit na lang ako…
Para kahit minsan.. i-try mo kung bagay ako sayo
Buti pa ang email-may attachment.
Eh tayo, kelan pa?
Ang "kaibigan" ay isang makahulugang salita.
Dahil paano ang "IBIGAN" pag wala "KA".
Funny Pick Up Lines that you will surely love!
Honestly, pick up lines are not limited to expressing a special feeling called "love". Sometimes, pick up lines are used to express hate, annoyance, complaints or making fun of someone. You'd find some of them here.
Feel free to browse these funny pick up lines. Some may sound yucky but it's a good try if the person would still like you even when you crack jokes like these. Share them to your friends to laugh their heart out.
Utot ka ba?
Tahimik ka kasi pero, ang lakas ng dating.
Just when you're wondering what above pick up line is all about, it's referring a beloved person into fart. Yup you got it right, fart. In English it would mean, "Are you fat? You're quite silent but you've got strong impact"
Hahahaha ain't it funny. If it were told to me, I would honestly be offended because I wouldn't be sure how I was compared to fart. Was it really because of my impact, or I am stinking? :S
But give it a try! Who knows it can do wonders for you!
Tae ka ba?
Pwd ba kitang ilabas mamaya?
Lechon ka ba?
Habang umiikot ka kasi sa isip ko, pasarap ng pasarap ka naman sa paningin ko.
Kung ang kahol ng aso ay AW AW, at ang pusa ay MEOW MEOW…. ang puso ko nman ay, IKAW IKAW IKAW!
Manok ka ba?
Tuwing umaga kasi, pumuputak ka!
"Alam mo kung alak ka lang, ang laki ng matitipid ko sa inuman.
Kasi tinitignan pa lang kita, tinatamaan na agad ako."
Barya ka ba?
Kasi umaga pa lang, kailangan na kita.
Ako nga pala si E.T.
Ang E.T.-nakda para sa'yo.
Isa lang naman ang inaantay kong mangyari.
Ang maging parents din -ang parents mo!
Boy: kandila ka ba?
Girl: hindi bakit?
Boy: kasi ang ganda mo sa dilim. Sa dilim lang ha!
Girl: Ikaw? Kandila ka din ba?
Boy: Hindi rin, bakit?
Girl: Hipan sana kita para mamatay ka na eh.
Bata: Magnanakaw ka ba?
Willie: Bakit?
Bata: Namumukhaan kase kita eh.
nadapa sa harap ng crush* "si how i fell for you?" (Sige banat pa!)
Test paper ka ba?
Naubos na oras ko kakatitig sayo-ayan tuloy at babagsak pa ako sayo.
Ang malalandi parang China phone.
Nakakaakit ang itsura pero mababa ang quality
Being love addicted is when you're hooked to something that other routines in life are ignored. Eating, sleeping and many more. Instead, you just excessive moments dwelling on moments shared together with your dear one. That's how truly,madly and deeply in love you are.  Here's more funny yet sweet pick up lines in tagalog that would surely make your girl smile.
Adik man ako sa iyong paningin, subukan mo naman akong tingan.
Siguradong maaadik ka rin.
Shades ka ba?
Bakit? Kasi bagay ako sayo?
Ay hinde, kasi nagdidilim ang paningin ko sayo!
Kabaong ka ba? Kasi sa bandang huli tayo pa rin ang magkasama.
Kuto ka ba? Sarap mong tirisin eh.
Tao ka ba? Naniniguro lang
Baril ka ba? Ang lakas ng putok mo eh.
Paa ka ba? Kasi I love you, feetfully.
Ang pag-ibig ko sa'yo ay parang bibig ng nanay ko
Di mapigilan.
Sabi ko na nga ba sabon ka, kasi i'm SOAPer inlove with you na!
Para kang ihi,
Kasi paparating ka pa lang, kinikilig na ako.
Some Dirty Pick Up Lines too!
Again, be very careful when trying to use dirty pick up lines because you may end up offending the person you adore. Be a little gentle and show your good intention. Win her heart and that's how a girl wants it to be. 
Pero gusto kong may mangyari sa atin (aww!)
Can i take your clothes off? kahit isang beses lang…
i just wanna know kung pano tinatago ng mga anghel ang kanilang pakpak.
Pintuan ka ba?
Kasi araw-araw kitang papasukan at lalabasan 😉
I am too sure that even 5 years from now, pick up lines would still exist. Why? Because loving is a part of life and since courting and marrying is a part of life's cycle, then so shall pick up lines be ever existing. They may be some modifications in style and approach but way of expressing is exactly the same.
Care to share this page to your dear one, friends and family to brighten up their day.  When everything else fails, with the world's up and downs, spend some time thinking of the happy things that money can't buy. Especially LOVE 🙂
You can either browse these latest pick up lines and see if some might be suited for your moms,dads,siblings and friends too. Pick up lines are not just limited to your boyfriend and girlfriends anyway.
If you're creative and got wide imagination about things around you, and most especially if you are inspired- it would be easier for your to create your very own pick up lines. Please feel free to share them with us. We would love to read them on the comment section below.