The most magical and happy time of the year is finally here. Christmas season is amongst the most joyful times. Millions of people wait for Christmas and prepare for it throughout the year.
We celebrate the birth of God's son Jesus on Christmas day. This festival is the most important festival for Christians. But not only Christians, each and every one whether Christians or not, loves to dive in to the Christmas spirits and enjoy it to the fullest.
Lets make someone's Christmas more joyful and blissful by sending these cute Christmas cards to them. Christmas is a time to reconnect with loved ones, friends and relative and express gratitude to them. A greeting card would be the best way to express your gratitude and feelings to your loved ones on Christmas.
In this post, you are going to explore cute Christmas cards especially designed for you by our team 365greetings.com ! So what are you waiting for? Scroll down and explore!
Cute Christmas Card 1:
Have a look at this cute Christmas card. This is our first creation for you. It is a very cute and elegant Christmas card that is a perfect choice for expressing your gratitude and wish you loved ones a merry Christmas and a happy new year! You can send this cute Christmas card to anyone in your personal or professional circle, it will surely make them feel happy from within.



You can write nice and happy Christmas messages on this card in order to personalize it. Here are some Christmas wishes and messages that you can write on this cute Christmas card-
**********
May this Christmas and new year
ends on a cheerful and happy note
and brings lots of joy in your life!
**********
May this Christmas
brings unlimited moments of
joy and love!
**********
On this Christmas,
May all your
dreams and desire come true!
**********
On this Christmas,
I don't wish that you get all what you desire,
rather I would wish you be blessed with what you deserve,
because your desires may be few,
but trust me, you deserve a lot!
**********
May love and happiness surround you
fill your life with lights of joy!
**********
May the magic of Christmas
brings prosperity and peace to you!
Cute Christmas Card 2:
Here's another cute Christmas card for you. The color of this card, the design and the cloud with Christmas and new year wish and those cute little golden Christmas bells, all together is making this card look cute and blissful. You can write a little one-liner Christmas greeting on this card along with your and receiver's name, in order to personalize it.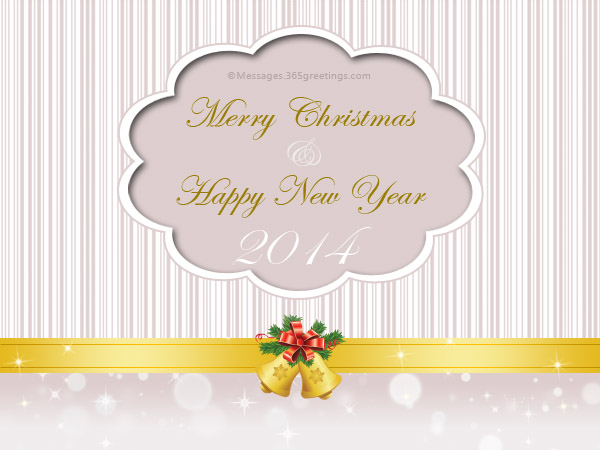 Lets have a look at some beautiful Christmas greetings which will help you beautify and personalize this cute Christmas card-
**********
Dear Ben,
Wishing you lots of
fun, joy and smiles!
Love, Betsy!
**********
As the clock ticks 12,
I wish you feel the magical spirits of Christmas
filling you life with happiness and joy!
**********
Shimmery decorations,
twinkling lights,
echoing bells,
falling snowflakes,
enchanting carols,
all these silently wish you
a very merry Christmas!
**********
May the Christmas eve,
and all the eves coming after Christmas
be joyful and happy as ever!
**********
I wish for a wish
that your all wishes be granted!
**********
Happiness, peace and health
is all I wish for you
on this beautiful and magical day of Christmas!
**********
May you spread the charm
of your smile and fill the lives around you
with joy and cheerfulness!
**********
May the gift of peace,
the gift of love,
and the gift of wisdom
be your on this Christmas!
Cute Christmas Card 3:
Are you looking for a cute Christmas card to send to your near and dear ones on Christmas? Here's something that will surely delight you. This is our last but the most beautiful card for you. Everyone loves a card that has a snowman on it. Isn't it? So, spread the cheerfulness and happiness with by sending this cute Christmas card with a cute smiling snowman to your dear ones and make them happy!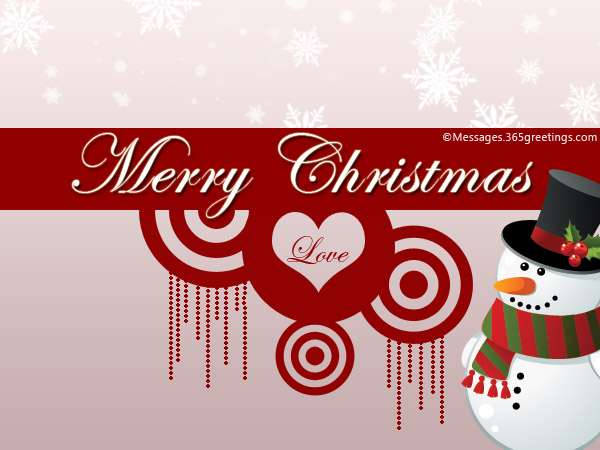 Looking for heartwarming Christmas messages and wishes to write on this card? Here's the list of beautiful and heartwarming Christmas wishes to write on this cute Christmas card-
**********
Warm thoughts full of love,
and happy moments full of joy,
is what I wish for you on this Christmas!
**********
Play  with snow balls,
build snowman,
decorate Christmas trees,
dance in the falling snowflakes,
why? Because it Christmas time!
**********
Hope this holiday season of yours
be filled with excitement and fun!
**********
May Santa fulfill all your wishes
and make you the most happy person on earth!
**********
Feel the magic of Christmas
and spread joy amongst your loved ones!
**********
I wish you have
a healthy and happy
holiday season!
**********
Christmas is a time to
spend time with your family
and enjoy the comfort of home!
May you get the most of it.
**********
Let the joyful spirit of Christmas
fill our hearts with
love and joy.
Aren't these Christmas cards and Christmas messages so heartwarming and cute? I really hope you enjoyed reading this post as much as I enjoyed writing for you. Do share these cute Christmas cards and messages with your near and dear ones on Christmas and help us in spreading the magic and joy of Christmas with all.